Welcome to the Mad Paws Family,

Waggly Club

!
We have big news: Mad Paws has acquired Waggly Club, one of Australia's biggest providers of dog treats and toys!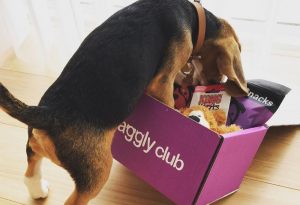 Having launched in 2016, Waggly Club provides Dog Owners with monthly subscription boxes containing Australian made, chemical-free, healthy dog treats. Each subscription box also contains dog toys which are tailored to each dog's age, chewing needs, and size. Their subscription boxes enrich your pupper's mind AND taste buds with the very best dog treats and toys. Waggly is all about bringing joy to Australia's puppers, which is why we're thrilled to welcome them into our Pack. 
What will the Waggly Club acquisition mean for Mad Paws? 
A few things, dear pet lover. Firstly, it allows us to offer even more goodness to Australia's furry friends. Back in 2019, our business focused entirely on connecting Pet Owners with passionate pet care professionals around Australia. In 2020, during the throes of the pandemic, we expanded our pet care mission to include comprehensive pet insurance and raw dog meals. With our recent launch of premium dry dog food,  we've been able to provide more variety in our dog nutrition journey. Now that Waggly has joined the fold, we're excited to be able to enrich the lives of Aussie furbabies with the best dog treats and toys around! 
Will Mad Paws be welcoming any other brands into their pet care family? 
Patience, noble pet lover – we'll share more news when we have it. For now, suffice to say that 2021 is shaping up to be a HUGE year for the Mad Paws Family. In the meantime, we're simply excited to be bringing more driven, pet-crazy humans into our team.  Head on over to Waggly Club and treat your furry friend to a box of goodness!
Comments
comments