With Dinner Bowl Kibble, Mad Paws has just changed the game for dry dog food delivery
Dry dog food and kibble has somewhat of a mixed reputation among pet lovers. On one hand, you have cheap dry dog food products which contain questionable ingredients. Yes, they may be convenient and low cost, but their quality leaves a lot to be desired. Instead of featuring premium ingredients like natural, locally sourced meat and vegetables, they're largely made of filler. Whilst they may sustain your dog, they won't give them the energy they need to thrive. 
On the other hand, you have high-quality, diet-friendly, healthy kibble which is approved by Australian vets and pet nutritionists alike. Dry dog food of this calibre can feed dogs of all ages and breeds, providing the nutrition they require. It's often made from quality protein sources like chicken, and suits dogs with sensitive stomachs. However, convincing your furry friend to eat it in the first place can be a challenge. As a meal, it may meet their health needs – but if your dog doesn't like the taste or texture, it's a moot point. 
With Dinner Bowl Kibble, we've set out to create the best dry dog food by solving these problems. How? By crafting a healthy, nutritious, Australian-made dry pet food that dogs want to eat. Each serving of Dinner Bowl Kibble is 100% complete and balanced, meaning it contains all the nutrients our furry friends require. In fact, our dog meals exceed the standards established by the Association of American Feed Control Officials (AAFCO), who set the bar for pet food in Australia. In short, Dinner Bowl Kibble stands paw-to-paw with any of those healthy dry pet foods we mentioned above. But it wasn't enough for us to create a nutritious dry dog food; we also wanted your pooch to enjoy a flavour sensation for every meal. For this reason, we offer three different flavours: Chicken, Turkey, and Duck; Beef and Ocean Fish; and Grain-Free Lamb. 
Put simply, Dinner Bowl Kibble is a dry pet food that serves your dog's wellbeing AND their palate.
Of course, let's not forget one of the key draw cards of dry food for dogs: it's convenient. You can stock up on it, store it well, and serve it to your pupper whenever they want. Provided you follow the storage instructions, it should keep for a long time. At Dinner Bowl Kibble, we don't want to oppose this convenience; rather, we want to embrace it. That's why we make our product as easy as possible by selling our dry dog food online and enabling dry dog food delivery. With Dinner Bowl Kibble, you can easily share your dog's details with us and order online. Once we have your furbaby's specifics, we'll send them the right amount of food for their age, weight, and breed. When they start to run low, we'll automatically deliver you more. It's this simple process that, when combined with our quality, entrenches Dinner Bowl Kibble among the best online dog food.
Have a question about our kibbly, kibbly treats? Take a look at our FAQs below!

Is Mad Paws' Kibble a complete dry food for dogs? Is it safe for puppies?
It's complete and balanced, it's full of dog-friendly superfoods, and it exceeds AAFCO guidelines. In other words, it's a nutritional powerhouse! And yes, Dinner Bowl Kibble is complete and balanced for dogs of all age ranges – from puppies to older dogs. Even so, some puppies may have unique medical needs. For this reason, we always recommend consulting your vet before transitioning your puppy onto ANY new type of food.
Are you ready to take the plunge into better doggy nutrition? Upgrade your pooch's diet with Dinner Bowl Kibble!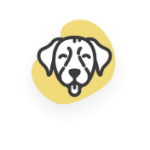 1. Tell us about your furry friend
Share a few tidbits about your dog so we can tailor the pawfect custom meal plan.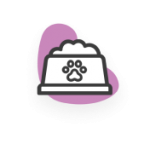 2. Order your dog's custom meal plan
Confirm your meal plan and personal details before placing your order.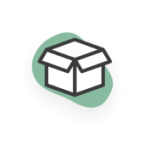 3. Receive your ready-made frozen meals
Wait for your dog meals to be delivered right to your door fortnightly. Simply defrost and serve!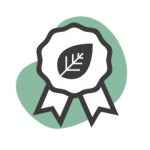 Natural & Nutritionist Approved
Recipes with no preservatives, no additives – just meat, dog-friendly veggies, and naturally sourced supplements, crafted by our Pet Nutritionist, Alice Clydsdale.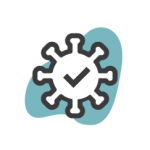 100% Complete & Balanced Meals
Our AAFCO-aligned meals contain the paw-fect amount of vitamins and minerals to fuel your dog's day.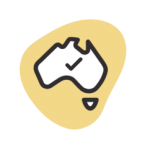 Australian Sourced & Grown
Ingredients sourced from the same Aussie farms that supply your favourite gourmet restaurants and specialty grocers.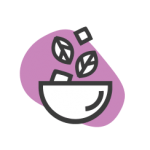 Human-Grade Ingredients
All ingredients are fit for humans, and sourced from human-grade suppliers. Your pup deserves to eat as well as you do!
Frequently Asked Questions
FAQs
1. Can you tell me how to get my dog to eat dry dog food? 
If your pup is struggling to eat dry dog food, there are likely three potential causes. 
The first possible cause is that your doggo has only ever tried lower quality kibbles. Should this be the case, switching to a more premium dry pet food like Dinner Bowl Kibble should do the trick. 
The second possibility is that your pooch harbours a personal preference for another type of dog food. Like humans, dogs have their own culinary likes and dislikes. To find out which type of dog meal your pupper prefers, we suggest you browse our full range of dog food types. 
The third option is that your dog has grown accustomed to another food, and they're having trouble going cold turkey. For example, if your dog has eaten canned wet dog food every day for the last year, they may react poorly if their Owner abruptly switches their wet food for a different food type (even if it's of a much higher quality). If this is the case, simply transition your doggo onto dry dog food by mixing it with their existing food. Over the course of two weeks, gradually increase the kibble-to-current food ratio. By the end of the fortnight, your pupper will have successfully made the transition!  
2. How much dry dog food should I feed my dog? 
That's a problem we can worry about on your behalf! At Mad Paws Dinner Bowl, we scientifically calculate the right amount of food based on your canine's breed, weight, age, and reproductive capacity. As a result, you won't need to worry about overfeeding OR underfeeding your dog. All you'll need to do is follow our tailored feeding guide, and watch your doggo grow into a healthier pup!  
3. What is the difference between dry dog food and wet dog food?
In pet nutrition circles, the term "wet dog food" can be quite far-reaching. It can encapsulate canned dog food, raw dog meals, and, in some cases, lightly-cooked meals. In most instances, though, it is used to refer to canned dog food. 
By contrast, dry dog food is a term which refers primarily to kibble. As we discussed above, kibble can range in quality – from cheap dry dog food, to premium, nutritionist-designed, vet-approved kibble. Provided its quality is high, kibble can provide the same nutritional value as any freshly made dog meal. 
4. Can dry dog food go bad?
Given they follow the storage instructions, Pet Owners can expect dry dog food to maintain a lengthy shelf life. With that said, always check the expiry date on the packaging, and always adhere to storage instructions.  
5. Can you mix water with dry dog food? 
You certainly can! While some puppers prefer the crunch of dry kibble, others would rather soft dry dog food. For these furry friends, mixing a quarter of a cup of water into a bowl of kibble is a great idea. Not only will this moisten and soften the kibble, it can also augment the flavour.
6. Is dry dog food of a lower quality than fresh dog food? 
As we touched upon above, premium dry dog food can match – and sometimes exceed – the nutritional value of fresh dog food. This is because premium dry food like Dinner Bowl Kibble is scientifically formulated to meet all of your doggo's nutrient intake requirements.  
7. Do you allow your customers to buy dry dog food online? Can I organise dry dog food delivery online?  
"Yes", and "yes"! Like we said, we're all about making your life as convenient as possible. That means offering an easy-to-use online shopping platform, and facilitating dry dog food delivery across Australia.
Mad Paws Dog Food Reviews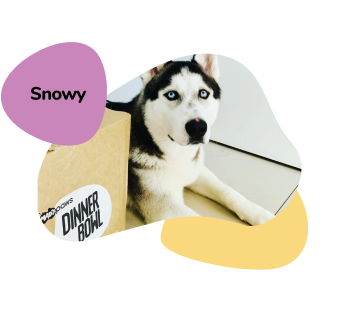 Top Quality Food
"You know you've been a good boi when you get treated with the top quality food! Food that's not just tasty but also keeps my coat shiny and my gut healthy! I woof you @Madpaws"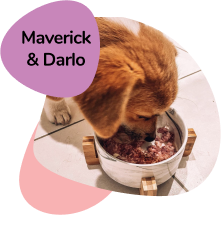 Gone in less than 10 seconds!
"Maverick is a fussy eater, and we have tried a variety of meals, but he never really enjoyed them as much as he enjoyed his first serve of MadPaws Dinner Bowl. Gone in less than 10 seconds!"
Your pet is waiting!
Join Mad Paws Dinner Bowl today for all your dog's nutritional needs. Give them a lifetime of better health!