Sure, raw dog food is healthy - but it also feels like a lot of work. That's why Mad Paws has made dog food delivery easy.
As Pet Owners, the health of our dogs is paramount. And nothing safeguards a pet's health like a high protein raw dog food diet laden with vitamins and minerals. However, while we know that nutrition is crucial for our puppers, the how can be more challenging. After all, the raw dog food delivery industry is awash with competing messages. Terms like "BARF dog food" and "premium natural dog meals" abound, and it can be hard to know which is right for your pooch. Before you know it, you've tumbled down a convoluted rabbit hole of raw dog food jargon.   
Then, when you think about doing it yourself, you realise it would take forever. Of course, if you could, you'd happily spend all the time in the world on your furry friend. However, life and work have a way of stealing your time from you. In a nutshell, easy answers are rare in the quest for dog nutrition. This is why we do what we do at Mad Paws Dinner Bowl. 
At Dinner Bowl, we create raw dog food that makes your dog healthy and your life easy. Every Dinner Bowl recipe is prepared by a certified nutritionist to contain the perfect balance of raw meat, offal, dog-friendly vegetables, and supplements. As a result, all of our meals are all 100% complete and balanced, and meet or exceed AAFCO standards. In other words, when your dog eats Dinner Bowl, they're getting everything their body needs. And, just as importantly, your pupper will devour every meal. Because dogs evolved to consume it, they naturally enjoy the texture and flavour of fresh raw food. The result is a healthy, complete dog natural diet that your furbaby will be thrilled to eat.      
Okay, we've ticked the "makes your dog healthy" box. But what about making your life easy? Don't worry – we wouldn't make the claim if we couldn't back it up. We perfectly portion all of your dog's meals based on their age, breed type, size, and reproductive capacity. From there, we prepare your pupper's raw and fresh meals, then freeze them for delivery. Once we deliver your pre-made raw dog food, you simply need to store the frozen meals in your freezer; defrost them for doggy dinner; and BOOM! Job done. Dog healthy, dog happy, your time plentiful. Everyone wins! 
So, not to labour the point or anything, but whether you need raw dog food in Sydney or raw dog food in Perth, we've brought the best. Place your order online today and transform your furry friend's life for the better!

What are the benefits of raw dog food?
How long have you got? Seriously, the benefits of raw food for dogs are legion. To begin with, raw food provides a wondrous sensory experience for our dogs; they prefer the texture, taste, and scent over other food types. As a result, each meal stimulates their mind and bolsters their mood. 
Next up, the high protein and amino acids content in our bowls do amazing things for our puppers. By fueling muscle growth, these nutrients help to keep your furbaby fit, active, and mobile at every life stage. 
Of course, amino acids and protein only form part of the nutritional picture. That's why vegetables and supplements round out our raw meals, ensuring that every nutritional requirement is met or exceeded. 
The outcome? A food source that sits happily at the intersection between Delicious and Healthy.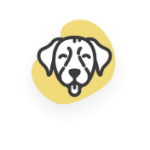 1. Tell us about your furry friend
Share a few tidbits about your dog so we can tailor the pawfect custom meal plan.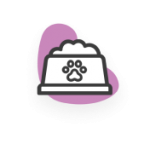 2. Order your dog's custom meal plan
Confirm your meal plan and personal details before placing your order.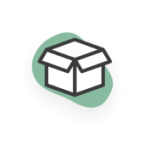 3. Receive your ready-made frozen meals
Wait for your dog meals to be delivered right to your door fortnightly. Simply defrost and serve!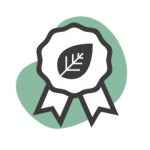 Natural & Nutritionist Approved
Recipes with no preservatives, no additives – just meat, dog-friendly veggies, and naturally sourced supplements, crafted by our Pet Nutritionist, Alice Clydsdale.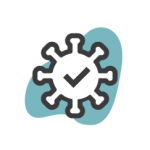 100% Complete & Balanced Meals
Our AAFCO-aligned meals contain the paw-fect amount of vitamins and minerals to fuel your dog's day.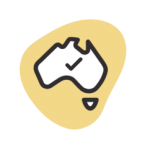 Australian Sourced & Grown
Ingredients sourced from the same Aussie farms that supply your favourite gourmet restaurants and specialty grocers.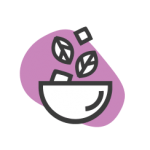 Human-Grade Ingredients
All ingredients are fit for humans, and sourced from human-grade suppliers. Your pup deserves to eat as well as you do!
Frequently Asked Questions
FAQs
1. Are your raw pet meals created by an animal nutritionist? 
They are! To create the best nutritional outcome for your pet, we worked with certified animal nutritionist Alice Clysdale. As such, every Dinner Bowl recipe is nutritionist-created, and nutritionist-approved.   
2. What ingredients will my furry friend find in Dinner Bowl's raw dog meals? 
Our bowls are a smorgasbord of healthy, mouth-watering ingredients for your pooch. Every meal contains a mixture of meat, offal (specifically heart and liver), broccoli, spinach, and DB Vita-mix natural supplements. All of our Bowls are grain free, and the meat and offal are minced to aid digestive efficiency. Speaking of meat, depending on your pupper's preferences, you can choose between chicken, kangaroo, and beef. 
Oh, and that Vita-mix we mentioned? It features cod liver oil for heart health and a lustrous coat; bone meal powder for much-needed calcium; Vitamin E for the immune system; and zinc and kelp powder for a hefty hit of nutrients. 
As we said above, the final product is a 100% complete and balanced nutrition source that meets or exceeds AAFCO's standards. We also tailor-make all of our portions based on your dog's physical needs. Each meal will align perfectly to their caloric needs, meaning they won't gorge too much or go hungry. 
3. Will my dog enjoy raw food more than their normal treats?
Will they enjoy it more than your average dog treat? In many cases, the answer is "yes". Will it fulfill the function of treats better than treats do? Due to logistical constraints, the answer is "not always". 
We find many of our furry customers enjoy Dinner Bowl just as much, if not more, than their favourite dog treats. Having said that, raw food can be a bit messy outside of a bowl. Because of this, it's not always the best option for portable treats. It can also pose a limitation if you're trying to reward your dog for responding to commands in new locations, like on their daily walk. 
In short, we keep a "raw food for home, dog treats for the dog park" policy! 
4. Is Mad Paws Dinner Bowl the best raw dog food near me?
Dinner Bowl delivers to a range of locations all across Australia, and we're constantly expanding. To see if we deliver to your postcode, check our website! 
5. Is frozen dog food delivery safe? 
Not only is it safe – it's the safest way to deliver raw dog food. As we mentioned earlier, we prepare our dog meals raw and fresh, and only freeze them for delivery. This ensures that they avoid any manner of spoilage on the journey to your front door. Once they have been delivered, all you need to do is keep them frozen. And since our meals are pre-made and pre-packaged, you can defrost them one portion at a time.  
6. Is raw dog food safe for puppies?
When it comes to the topic of raw food for puppies, we like to involve your vet. This is because each puppy has unique needs, and as their stomachs are still growing, diets for adult dogs may not always be right for them. With this in mind, we advise you confer with your vet before starting them on ANY new diet – including Dinner Bowl. 
7. Does Mad Paws' raw dog food contain bone content for calcium?
It certainly does! To avoid any potential choking hazards, our meals do not include any whole bones. However, every Mad Paws Dinner Bowl meal features DB Vita-mix, which includes bone meal powder as a calcium source. DB Vita-mix also includes kelp powder (a doggy superfood), Vitamin E, Zinc, and cod liver oil. When combined with Dinner Bowl's other ingredients, this Vita-mix ensures that every meal is 100% complete and balanced.
Mad Paws Dog Food Reviews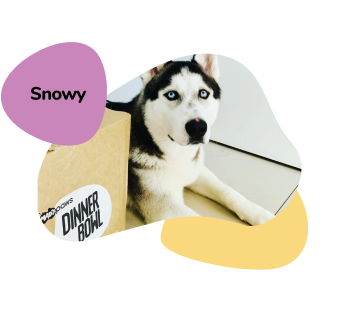 Top Quality Food
"You know you've been a good boi when you get treated with the top quality food! Food that's not just tasty but also keeps my coat shiny and my gut healthy! I woof you @Madpaws"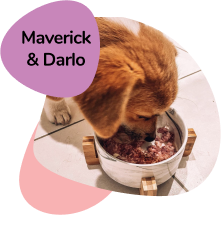 Gone in less than 10 seconds!
"Maverick is a fussy eater, and we have tried a variety of meals, but he never really enjoyed them as much as he enjoyed his first serve of MadPaws Dinner Bowl. Gone in less than 10 seconds!"
Your pet is waiting!
Join Mad Paws Dinner Bowl today for all your dog's nutritional needs. Give them a lifetime of better health!