It's time to make the leap to the raw dog food Perth pups enjoy the most
Dog lovers across Australia know that you can't touch Perth in the realm of canine appreciation. I mean, it's a city whose heart beats for dogs! From Bunbury and Mandurah to Armadale, from Freemantle to Rockingham and Joondalup, dogs and their loving humans abound. Of course, you can't have a happy dog without a delicious and healthy diet. And increasing evidence has come to suggest that raw dog food is, in its most premium form, the healthiest and most delicious dog food option. That's why we at Mad Paws Dinner Bowl have committed ourselves to crafting the tastiest, most salubrious raw dog food Perth has ever welcomed into its orbit. 
"Well, I certainly want my dog to be healthy," you may concede. "But what makes you so sure that Mad Paws Dinner Bowl is right for my furbaby?" 
Brilliant question, West Coast dog lover. For starters, our raw dog food recipes are prepared by a pet nutritionist to ensure they're 100% complete and balanced. From there, we procure the freshest, finest ingredients from Australian farms. We then mince everything together to aid your furry friend's digestive process. The final product? A raw feast of meat, vegetables, minerals, vitamins, and bone meal that delivers on every one of your pooch's nutritional needs.
"Okay, sure, it's good for them," you may say. "But my doggo is a picky eater. How do I know they'll even touch it?" 
In short, dogs prefer the sensory experience of eating raw food over virtually any other food type. As a result, they'll not only finish their raw dog meals – they'll find meal time to be mentally stimulating.  

Raw dog food delivery Perth Pet Owners can depend upon
To make your life more convenient, we deliver your raw dog meals directly to your abode. Keep them in your freezer, switch each portion to the fridge the night before you intend to serve it, and BOOM! Doggy dinner is handled. 
Let your canine companion experience the most premium of raw dog food Perth options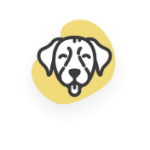 1. Tell us about your furry friend
Share a few tidbits about your dog so we can tailor the pawfect custom meal plan.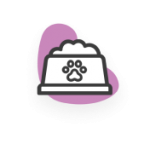 2. Order your dog's custom meal plan
Confirm your meal plan and personal details before placing your order.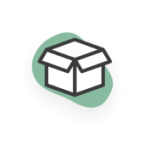 3. Receive your ready-made frozen meals
Wait for your dog meals to be delivered right to your door fortnightly. Simply defrost and serve!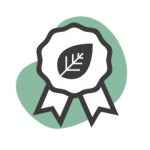 Natural & Nutritionist Approved
Recipes with no preservatives, no additives – just meat, dog-friendly veggies, and naturally sourced supplements, crafted by our Pet Nutritionist, Alice Clydsdale.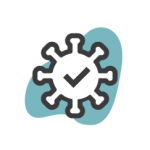 100% Complete & Balanced Meals
Our AAFCO-aligned meals contain the paw-fect amount of vitamins and minerals to fuel your dog's day.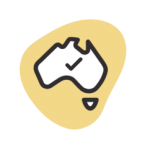 Australian Sourced & Grown
Ingredients sourced from the same Aussie farms that supply your favourite gourmet restaurants and specialty grocers.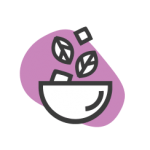 Human-Grade Ingredients
All ingredients are fit for humans, and sourced from human-grade suppliers. Your pup deserves to eat as well as you do!
Mad Paws Dog Food Reviews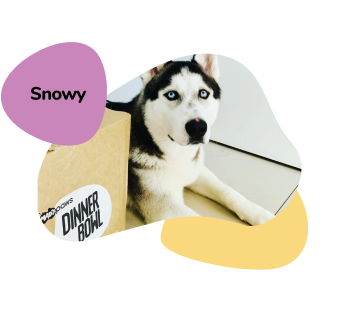 Top Quality Food
"You know you've been a good boi when you get treated with the top quality food! Food that's not just tasty but also keeps my coat shiny and my gut healthy! I woof you @Madpaws"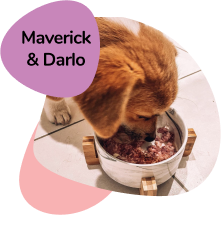 Gone in less than 10 seconds!
"Maverick is a fussy eater, and we have tried a variety of meals, but he never really enjoyed them as much as he enjoyed his first serve of MadPaws Dinner Bowl. Gone in less than 10 seconds!"
Your pet is waiting!
Join Mad Paws Dinner Bowl today for all your dog's nutritional needs. Give them a lifetime of better health!