Cat & Dog Kennel Alternative for Pet Lovers
Meet Mad Paws: Your Dog Kennel Alternative
Your dog isn't just a cute animal but also your best friend and a family member. Sure he gets into all sort of trouble but you will never stop loving him. That feeling when your dog comes running to you and licks you all over after your come home from a tired day at work is just not comparable to any luxury. You never treat your dog as less than a family member. Then why would you leave him with someone who will not treat him like you do? A dog is no less than a family member of the pack, so why would you leave them at a place with minimal care and supervision? You will want to keep your paw-friend's tail wagging and smiling every day. This is where a kennel alternative like Mad Paws is ideal.
Going on a holiday for a day or a week and leaving your dog with someone who doesn't show the same love and compassion like you did could be very devastating for your pet.
Leaving your dog for a day is a heart wrenching experience for the dog, let alone leaving it at a dog kennel for a prolonged period of time.
But don't worry! With Mad Paws you never ever have to worry about your pet again. We cover your pets necessities ensuring that all your concerns and queries are met. Looking for doggy day care or overnight pet dog boarding stays? Our awesome pet sitters can help!
Here at Mad Paws we treat every dog as our own family member and take care of them as you would.We are more than a boarding kennel alternative. We are a peoples' community uniting pet sitters with pet owners. Select from more than 100's of dog sitter in your locality and find one who is perfect for you pooch.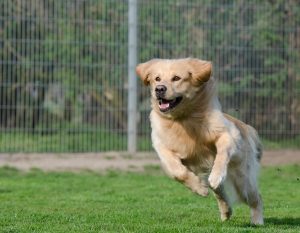 Why dog Boarding with Mad Paws sitters is more awesome than A Dog Kennel
Our sitters are very experienced with there own backyards, plenty of space to jump and play and regular walks for your pooch.
Our sitters are highly experienced with their own pets. Alternatively, they are owners who have previously owned pets. A large proportion of them works in related areas such as dog training or dog walking jobs. Either way, in our verification process we always make sure that our sitters are compassionate pet lovers.
Once you know the sitter you want to hire for your pet you have the opportunity to Meet & Greet the sitter at their place with no kennels or cage so your pet has freedom. If your little one is not comfortable with the place there is no pressure to book. Our aim in Mad Paws is to give your dog a holiday too when you are away for one.
Kennel Alternative Prices vs. Boarding Kennel Prices
We want to make your trip as easy as possible and that is why we make sure you get regularly updated with photos of your pet playing around and smiling. We are sure your favourite furry friend won't mind posing for a photo for you. Our pricing is very reasonable and affordable with the average price per night ranging from AUD$20-$25. This is up to 50% cheaper than a boarding kennel and every stay booked with Mad Paws is covered by Mad Paws Accident Cover.
Free Mad Paws Accident Cover
Mad Paws offers free Accident Cover in case worst comes to worst to protect you, your pooch and the pet sitter! For more details, have a read here: www.madpaws.com.au/about/mad-paws-accident-cover/
As a Kennel Alternative, Mad Paws offers The Personal Attention Your Dog Deserves
There is no doubt that there are boarding kennels out there that want to provide the best care for dogs. In reality we find that it is difficult to provide the loving care and attention your dog needs when taking care of so many pets at the same time. For this reason doggy day care and pet sitting at Mad Paws, where pet sitters take care of just one or two dogs at the time, provides a better alternative that's more enjoyable for your dog or cat and that gives you piece of mind.
Your Pooch Get To Stay In Their Local Area!
Dogs and cats feel more comfortable in their local area, where they have their local pet friends and favorite places. Because Mad Paws pet sitting is available in all suburbs chances are very high that you'll find a dog boarding or doggy day care possibility just a few blocks away!
Famous psychologist Sandy Rea explains in her psychological analysis on separation anxiety how Mad Paws Pet Minding can alleviate stress both for your dog or cat and for you. We'd like to invite you to have a read here.