Get Your Badges
What is a Badge?
Badges are "digital stickers" that we add to your pet sitting profile. They will boost your position on our Search Results and make your profile more attractive to prospective Owners. 
Apply for a badge by submitting a Support Ticket via our Help Centre with the required documentation. 
Here are some short descriptions of what each badge is for:
Identity Verification Badge
This badge is given after we receive a copy of your ID. Suitable ID include: Passport; Drivers Licence; National ID Card; State issued Proof of Age card.
As part of our onboarding process, we ask all Pet Sitters to submit ID to verify them as real people over the age of 18. People under 18 can apply by following this process.
Police Check Badge
This badge will be added to your profile once we have received a recent police check. We will only accept police checks less than a year old. We offer a discounted Police Check via our Partner Checked.com.au.
This badge has the highest weighting on our Search Rankings and is a great Trust Builder for Prospective Owners. You can now upload your Police Check in your Mad Paws Dashboard.
Online Course Badge
This badge is awarded to you once you have completed our Pet Sitting 101 course and we have received your Certificate of Completion. 
The free 20-minute course provides you with tips and tricks on how to use the Mad Paws platform, ideal Pet SItter behaviours, and how to manage your first booking. Click here to access the course! 
All new Pet Sitters will have to complete this course. You can now upload your course certificate in your Mad Paws Sitter Dashboard!
Fully Vaccinated Badge

The Covid-19 vaccination program is how we as a country are going to be able to return to some normality this Summer. We know that Sitters will have varying opinions about vaccination but as a Marketplace, we want to offer Owners the opportunity to choose who will care for their Pets. 
For more information and how to apply read this Help Centre article. 
Administering Medication Badge
This badge can be given to you as long as you are comfortable with administering medication to pets. 
Having this on your profile shows pet owners, especially ones who have pets with special needs, that you are a great candidate to contact. It indicates you are truly engaged with the pet's health, and are able to provide slightly more advanced pet care.
Vet Student / Nurse / Certificate Badge
This badge can be given to you when you are a vet, vet nurse, studying vet sciences, or hold a certificate in animal handling. 
Having this badge creates a lot of trust with pet owners, it shows you have solid experience in working with animals.
Ambassador Badge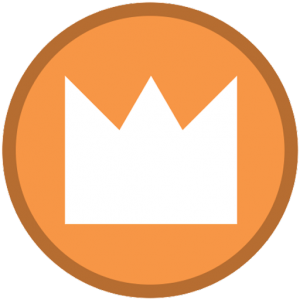 This badge can be given to you when you have repeatedly received 20 five-star customer reviews, have shown genuine interest in building a lasting relationship with Mad Paws, and have proven to be a very trustworthy pet sitter who is great at caring for animals.
Fenced Yard Badge
You will receive this badge once you confirm with us that you have a fenced garden. You can do this by sending us a photo of your backyard which visibly shows the fence around it.
Many pet owners prefer that their pets are able to play outdoors freely without you having to walk them all the time.
Seasonal Badges
During times of the year where we know there is more demand, we offer Seasonal Badges like the Christmas and Easter Badges which will show prospective Owners that you are available for the set periods of time. In the weeks before the Season, we will send you an SMS, if you are available over this period update your calendar and reply Yes to the SMS. We'll add a seasonal badge to your profile to help attract prospective Owners to your profile.
---
You can request all our Badges with supporting documents by submitting a Support Ticket via our Help Centre.