Find the Best Dog Sitters in Brisbane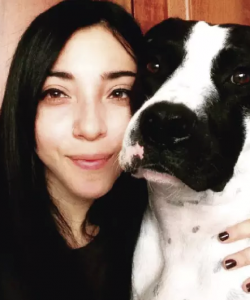 Aleja - Trusted Dog Sitter
"Aleja was amazing with Frankie. He came home happy and jumping! We are very picky with Sitters and can definitely confirm that our precious little fur baby was taken care of soooooo well. Aleja sent so many updates too. Will definitely be looking for
 Aleja again when we need someone!
"
– Lynne, Kangaroo Point QLD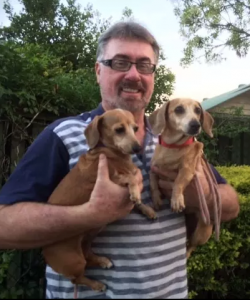 David - Trusted Dog Sitter
"Wow!!!! David was amazing and I felt extremely happy leaving Dotti and Trixie with him for three nights. I highly recommend David and will definitely use his services again!" – Melissa, Bardon, QLD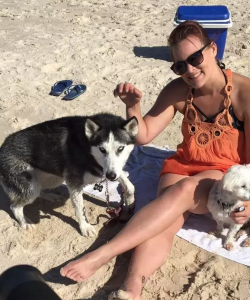 Allysha - Trusted Dog Sitter
"Ally was fantastic. Our boy absolutely loved her and they hit it off straight away. Excellent communication and just a really nice person. Would definitely book again and I would highly recommend!" – Megan, East Brisbane QLD
Dog Sitting Brisbane
Many dog owners are looking for dog sitters Brisbane. Brisbane is a city meant for dogs. From North Lakes to Underwood, from Indooroopilly to Ipswich, a passion for pooches runs through the city like the Brisbane River. If you're one of Brisbane's proud Dog Owners, you'll want to know that your pooch gets the best of everything. When you take a holiday, the fastest way to find them the best Dog Sitting Brisbane services is with Mad Paws.
When it comes to dog minding, Mad Paws removes the fuss and adds the love. Our local Dog Sitters are pet care veterans, and have been fully vetted by the Team at Mad Paws HQ. They're also covered by our free Mad Paws Accident Cover, and have access to our Pet Sitter Success Course. This provides them with the resources they need to give your dog an unmatched Pet Sitting experience.
Just as importantly, our Pet Sitters adore everything about dogs. Caring for pooches is their favourite part of the day, and they can't wait to care for yours.
Before confirming a booking with your Pet Sitter, you and your dog are invited to meet them. This will allow you to ensure they're the right fit for you and your furry friend. You can also see reviews by other Pet Owners on your Sitter's profile, which will give you an insight into the service they provide. Once you've left your dog in their capable hands, you'll receive regular photos of your pooch. That way, you'll not only know that your dog is healthy – you'll know they're having a ball!
Don't spend a fortune on a kennel. Give your pooch a world-class Dog Sitting experience with Mad Paws.
Are you a pet lover too? Why not join Mad Paws as a Pet Sitter? Our Sitters are located all across Brisbane, from Forest Lake to Caboolture – and you could be one of them!
How Does Mad Paws Work?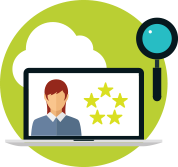 1. Search for Dog Sitters
Find trusted and caring Dog Sitters offering dog minding in your neighbourhood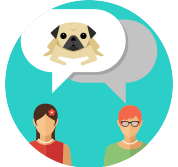 2. Book a Dog Sitter
Meet & Greet your Dog Sitter and book your first dog sitting session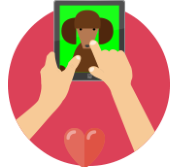 3. Have peace of mind
You'll receive regular text and photo updates, free Mad Paws Accident Cover and 7 day customer support
Peace of Mind with Local, Trusted and Covered Pet Sitters

Trusted Community
Verified Pet Sitter profiles, customer reviews and ratings.

Free Mad Paws Accident Cover
All dog minding booked through Mad Paws is covered by Mad Paws Accident Cover.

Booking Guarantee
If your Pet Sitter is no longer available, Mad Paws makes sure your pet is cared for by another.
Frequently Asked Questions
FAQs
What is Mad Paws?
Mad Paws is your #1 go-to Pet Sitting Community online in Australia, where Pet Owners can find trusted, verified, and covered Pet Sitters near their homes. With more than 15,000 trusted Sitters, you can book in any pet-related services such as Pet Sitting, Dog Walking, Pet Day Care, or House Visiting. Whether you are going for a few hours or for an extended holiday, Mad Paws wants you to enjoy your break with peace of mind, knowing that your pet is not only safe, but also having fun!
Mad Paws is best explained in this video.
For more information about how to find a Pet Sitter, click here.
Mad Paws also wants to give you the best Customer Experience. If we can ever help, please contact us by email – service@madpaws.com.au.
What other services does Mad Paws offer?
Unlike traditional Pet Minding services such as kennels and veterinary clinics, we offer a wide and unique range of services. This tailored approach will engage your pet and make them feel as loved and happy as they do at home. The services available through Mad Paws are:
Pet Sitting– Overnight pet care in the pet's home. The Pet Sitter can House Sit and Pet Sit at the same time.
Pet Hosting– Overnight care at the Sitter's home. This is where your pet goes and stay's at the Pet Sitter's abode.
Doggy Day Care– Daytime care for your pet. This can occur either in the pet's home or the Pet Sitter's home.
Dog Walking– A Pet Sitter comes to your home and walk your dog for you. The length of these Dog Walks are flexible depending on the needs of your pet.
House Visits – A Pet Sitter comes to your home once or twice a day to check on your pet/s and feed them. They can also spend an hour or two with your pet/s as you require.
Pet Grooming – Done either at your or the Pet Sitter's home, a pet expert grooms and beautifies your furry friend.
Dog Training – A Dog Trainer works with your pooch to hone their skills and address any behavioural issues. Like other services, this can be done either at your or the Pet Sitter's home.
Service rates will vary in price depending on the age and size of the pet, the number of pets, and the length of the stay. Make sure you read all the information on the Sitter's profile before making a booking. We also strongly recommend completing a Meet & Greet; it will allow you to discuss the details of the booking as well as meet the Pet Sitter prior to the booking.
To find the perfect Pet Sitter on Mad Paws, simply follow the steps outlined here.
What's included in Mad Paws Accident Cover?
At Mad Paws, the safety of our Pet Sitters, Pet Owners, and their pets is of the utmost importance. We want our Pet Sitters to be able to provide a fun and safe service, but not need to foot a veterinary bill in an emergency. This is why we provide Mad Paws Accident Cover, which protects all Pet Sitting services booked in through the Mad Paws website.
The Mad Paws Accident Cover applies for all services booked through madpaws.com.au. This includes:
Boarding (Pet Sitting or Pet Hosting);
House Visits;
Pet Day Care;
Dog Training;
Dog Walking;
Cat Care;
Bathing;
Grooming;
 
Our free Mad Paws Accident Cover applies to any damage or injury to a third party or their property which is due to negligence of the Pet Sitter whilst the pet is under the Pet Sitter's care. Please note that there is a $350 deductible for any case, and this is payable by the Pet Sitter. Mad Paws Accident Cover is not to be confused with the usual illness cover that most Pet Owners already have for their pets. For full details on our Accident cover, click here.
If you believe that any incident is covered under Mad Paws Accident Cover, you must provide us with written notice of the incident, along with all material documentation available to you evidencing the foregoing (e.g. invoices and veterinary notes from the initial veterinary examination), no later than seven (7) days after the end date that the Pet Services were provided under the relevant Booking.
For property damage we have a specific Damage guideline in place.  To read about our Damage guideline, click here. In addition, we also have a helpful article which explains what to do in case of emergencies: Help, there's an emergency!
Your dog is waiting!
Find a Brisbane-based Pet Sitter in to care for your dog. Enjoy your holiday knowing your pooch is in the best hands!