Find the Best Dog Sitters in Melbourne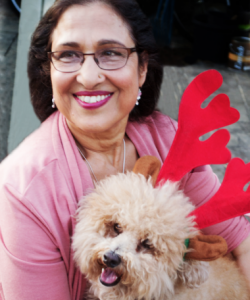 Veena - Trusted Dog Sitter
"Walter had a great stay with Veena. He learnt some new manners and learnt how to socialise so much better with other dogs. Veena provided updates on how he was doing during his stay and cooked him meals and made sure he was happy. He got lots of exercise each day, and has come home happy and tired from all the fun. Veena also gave us time to ensure Walter was settled before we left him there and is a very kind, warm lady who truly loves dogs."
– Laura, Warrandyte VIC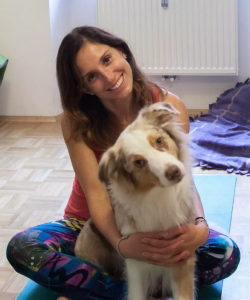 Ginger - Trusted Dog Sitter
"We can't recommend Ginger highly enough! Toby was well cared for. Toby is 12 and has never been left with anyone prior to staying with Ginger. He didn't fret at all. Ginger sent us regular updates and photos, walked Toby every day, and generally spoilt him. We would happily use Ginger's services again." – Helen, Port Melbourne VIC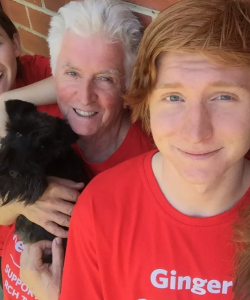 The McLeish Family - Trusted Dog Sitters
"Thank you Katie, Osha, Harpo, and Max for your lovely care to my puppy! Katie sent me a couple of photos which made me so relieved. I can tell my puppy had a fantastic day. The big backyard is fully fenced and it is a dog's heaven! I cannot thank them enough. Highly recommended." – Asami, North Melbourne VIC
Dog Sitting Melbourne
Dogs and Melbourne go hand in hand. From the green open spaces of Frankston to the urban hustle and bustle of Armadale, there is something for every breed of pooch in Melbourne. If you're one of Melbourne's many dog lovers, you'll want to know that your pooch is safe when you travel. With Mad Paws' Dog Sitting Melbourne services, you'll never need to worry about dog boarding again.
Whether you're planning a long holiday overseas, a week-long business trip, or an overnight getaway to the King Valley, Mad Paws will take the stress out of dog minding. In three steps, we connect you with local, trusted Pet Sitters who will give your dog a world-class dog-hosting experience. Simply visit our website, find a Pet Sitter, and enjoy peace of mind knowing your dog is in safe hands. Don't spend a fortune on kennels when you can give your furry friend the personalised care they deserve.
Our Sitters are fully vetted, and have access to our new Pet Sitter Success Course. They are also covered by our Public Liability Insurance, and are publicly reviewed by users to give you an insight into their dog minding history. More than anything, our Pet Sitters love dogs. From Shih Tzus to Great Danes, from Dachshunds to Labradors, our Sitters live and breathe for pooches.
Before you book your Pet Sitter, you and your dog or puppy will have the chance to meet them. This will allow you to be sure that they're the right companion for your furry friend. Once you have secured the booking and left your pooch, your Sitter will send you regular photo updates. That way, you can rest easy knowing that your dog is having a great time with their new pal!
Need another reason? Mad Paws is a proud partner of Qantas – which means that you earn Frequent Flyer Points every time you book a Pet Sitter!
Do you love dogs too? Join Mad Paws as a Pet Sitter! Our Dog Sitters are based all across Melbourne and Victoria, and are ready to welcome you into the fold. Visit our Pet Sitters page to see the benefits that await you!
How Does Mad Paws Work?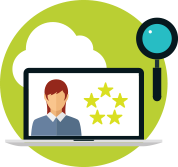 1. Search for Dog Sitters
Find trusted and caring Dog Sitters offering dog minding in your neighbourhood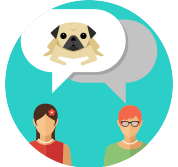 2. Book a Dog Sitter
Meet & Greet your Dog Sitter and book your first dog sitting session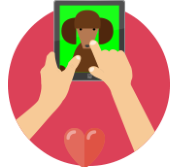 3. Have peace of mind
You'll receive regular text and photo updates, free insurance and 7 day customer support
Peace of Mind with Local, Trusted and Insured Pet Sitters

Trusted Community
Verified Pet Sitter profiles, customer reviews and ratings.

Free Mad Paws Insurance
All dog minding booked through Mad Paws is covered by liability insurance.

Booking Guarantee
If your Pet Sitter is no longer available, Mad Paws makes sure your pet is cared for by another.
Frequently Asked Questions
What is Mad Paws?

Mad Paws is your #1 go-to pet sitting community online in Australia, where pet owners can find trusted verified and insured pet sitters near their homes. With more than 8,000 trusted sitters, you can book in any pet-related services such as pet sitting, dog walking, day care or house visiting. Whether you are going for a few hours or for an extended holiday, Mad Paws wants you to enjoy your holiday with peace of mind, knowing that your pet is not only safe, but also having fun!

Mad Paws is best explained in this video!

For more information about how to find a pet sitter, click here.

Mad Paws also wants to give you the best customer experience – so if we can ever help, please contact us by email – service@madpaws.com.au.

What other services does Mad Paws offer?

Unlike traditional pet minding services such as kennels and veterinary clinics, we offer a wide and unique range of services that aim to engage and make your pet feel as loved and as happy as they do at home. The services that are available through Mad Paws are:

Pet Sitting – Is overnight pet sitting in the pet's home. The pet sitter can house sit and pet sit at the same time.
Pet Hosting – Is overnight care at the sitter's home. This is where your pet goes and stay's at the pet sitters' house.
Doggy Day care – Is daytime care for your pet, this can be done either in the pet's house or the pet sitters' house.
Dog walking – Is where a pet sitter can come and walk your dog for you, the length of these dog walks are flexible depending on the needs of your pet.
House Visits – Is where a pet sitter can come once or twice a day, to check on your pet's and feed them. They can also spend an hour or two with your pets as you require.
Pet Grooming – Is our Pet Grooming service, and can be done either at your house or at the pet sitters' house.
Dog Training – Is our dog training service, and can be done either at your house or at the pet sitters' house.

Service rates will vary in price depending on the age and size of the pet, the number of dogs, and the length of the stay. Make sure you read all the information on the sitter's profile before making a booking. We also strongly recommend completing a Meet & Greet to discuss the details of the booking as well as meeting the pet sitter prior to the booking. To find the perfect pet sitter on Mad Paws you will need to follow the steps outlined here.

What does the Mad Paws Insurance cover?

At Mad Paws, the safety of our pet owners, pet sitters and pets is of the utmost importance. We want our pet sitters to be able to provide a fun, and safe service, but not have to foot the bill for an insurance premium to helping out their local community members! This is why we, at Mad Paws, have organised and arranged a Public Liability insurance policy which provides Insurance for all pet sitting services booked in through the Mad Paws website.

The insurance policy applies for all services booked through MadPaws.com.au. This includes:

Boarding (Pet Sitting or Pet Hosting);
House Visits;
Pet Day Care;
Dog Training;
Dog Walking;
Cat Care;
Bathing;
Grooming;
Transportation.

Mad Paws offers free 

Public Liability

 insurance (not to be confused with the usual illness cover that most pet owners already have for their pets). Public liability covers any damage or injury to a third party or their property which is due to negligence of the pet sitter whilst the pet is under the pet sitter's care. Please note that there is a $350 deductible for any Insurance case, and this is payable by the pet sitter. For full details on our 

Insurance cover

, click 

here

.

If you believe that any incident is covered under the Insurance Services, you must provide us with written notice of the incident, along with all material documentation available to you evidencing the foregoing (e.g. invoices and veterinary notes from the initial veterinary examination), no later than seven (7) days after the end date that the Pet Services were provided under the relevant Booking.

For property damage we have a specific Damage guideline in place.  To read about our 

Damage guideline

, click 

here

. In addition, we also have a helpful article which explains what to do in case of 

emergencies

: 

Help, there's an emergency!
Your dog is waiting!
Search for a Melbourne-based Pet Sitter to mind your dog. The next time you travel, give your pooch a holiday too!