In this Vet Guest Spot, Dr Nicholas Tan of Pawssum Vet to Home Services explores Canine Osteoarthritis. The next time your furry friend needs a vet, give Pawssum a ring!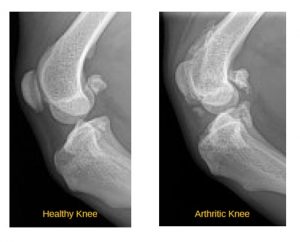 The term osteoarthritis refers to inflammation and stiffness in the joints. Many factors can contribute to the onset and progression of arthritis in dogs. Essentially, though, the process involves the wearing of cartilage over time, which leads to pain, inflammation, and bony changes.
Warning signs of osteoarthritis
Dogs less willing to go for walks, or slowing down on walks
Difficulty climbing stairs or getting in and out of the car
Slowness in rising from laying/sitting position
General 'stiff' appearance when walking
Limping on a specific leg
Swollen joints
Licking joints
Personality change (your pet may shy away from attention)
Diagnosing osteoarthritis
Many vets tentatively diagnose dogs with osteoarthritis after a physical examination. However, the gold standard for confirming arthritis involves radiographs, and sometimes may require more advanced forms of imaging such as CT scans. Your vet will often suggest these to help reach a conclusive diagnosis.
There are also some medical conditions that may mimic the symptoms of arthritis. For these, radiographs can help distinguish between arthritis and these other medical conditions.
Management of Osteoarthritis
1) Veterinary treatments
– Anti-inflammatories are highly effective at managing the pain and inflammation associated with arthritis, and will help prevent further progression. Your vet will usually prescribe them in an oral form, but they can also provide short acting injections
– Cartrophen (pentosan) injections are a chondroprotective (cartilage protecting) injection, given as a course of four injections over four weeks. This course is generally repeated every 6-12 months. These are highly effective at slowing the onslaught of the disease. In fact, Owners can often see a noticeable increase in the comfort of their pets after the course of injections.
– Nutraceuticals: The addition of supplements such as fish oil, green lipped mussel extract, glucosamine, and chondroitin may also help relieve symptoms and slow the progression of osteoarthritis in dogs.
2) Weight management
Many dogs with arthritis are overweight, and this excess weight can exacerbate the condition.
It is imperative that dogs showing symptoms of arthritis maintain a lean, healthy bodyweight. Reduction in food intake is the best way to achieve this, and your veterinarian can assist you in a dietary management plan.
3) Exercise modification and physical therapy
Dogs with arthritis should maintain frequent (up to daily) exercise. However, the duration and intensity of exercise should be moderated. For this reason, we advise short, gentle lead walks of up to 20-30 minutes. Beyond that, we urge you to strictly avoid intense exercise, such as ball-chasing or exuberant play sessions with other dogs.
Arthritic dogs can also benefit from hydrotherapy (swimming). This provides a low impact form of exercise that minimises joint stress, whilst maintaining muscle tone and size.
Physiotherapy (gentle manipulation of affected joints/limbs) may also help with the long term functionality of affected limbs.

Comments
comments