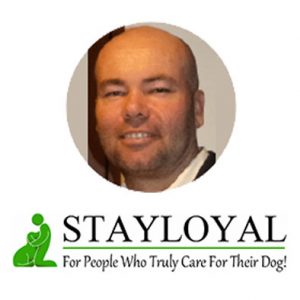 Robert Belobrajdic has over 30 years experience with dogs, including breeding and showing South African Boerboel. In  2012, he co-founded Stay Loyal Dog Food with the mission to "Help you improve your dog's health, increase life span and better your relationship with your dog!". All of Stay Loyal's food is tasty, highly nutritious and Grain Free and has been developed over a 30 year period of trial-and-error. An expert in dog care and nutrition, Robert appears on our blog each month with advice and tips around dog nutrition and health. 
When comparing grain-free dog foods you need to compare more than just the price!
Grain-free dog foods are becoming all the rage, but are they all the same? Basically… NO!
In this article, I am comparing two grain free dog food products. One from the top of the price range and the other from the bottom of the price range.
I won't mention the name of the products just yet but let's have a look at the main ingredients.
Food A (Top of price range) Ingredients
Chicken Meal, Lamb Meal, Chicken fat, Potato, Tapioca, Peas, Beans, Natural Chicken Flavouring, Sugar Beet Pulp, Fish meal, Marine Fish oil, Fruit and Berries, Vegetables, Green tea, Rosemary, Garlic, Inulin, Vitamins and minerals, Natural antioxidants, Vitamin E, Vitamin C, Yucca and Taurine.
Food B (Bottom of price range) Ingredients
Meat and Meat meals (chicken, beef, lamb and/or pork), Vegetables and Vegetable proteins and/or canola meal, Tapioca starch, Animal fats, Beet pulp; Vitamins, Minerals and Amino acids, Natural flavours.
Whenever you see nondescript ingredients you need to pay attention. 
The meat protein source in Food A is very specific, Chicken meal and Lamb meal. Whereas Food B, Meat and Meat meal is non-specific and they even say it could be a combination of any of these 4 (chicken, beef, lamb and/or pork). It looks like sometimes they put pork and sometimes they don't. Sometimes it could be mostly chicken with a little bit of beef and lamb and other times it could be mostly beef with tiny amounts of chicken and lamb. Basically, whatever they have at the time available and cheap, they put in the food. This can be a real problem if your dog has allergies, because one time your dog could be fine with the combination they used and then they change it and your dog starts breaking out in hotspots and  you don't suspect the food because it's been fine in the past on that food.
Now let's look at the fats.
Food A has Chicken fat and Marine Fish oil and Food B has Animal fats. Again, Food B is very non-descript animal fats could be anything from Beef, chicken, Lamb or even Fish. Essentially, they can put in whatever is the cheapest at the time. Food A has clear fat sources providing the same amount of Omega- 6 and omega-3 every time.  This is important because the correct omega ratio is critical to a healthy immune system and to decrease inflammation. If they change the fat source you could see changes in your dog's health.
Now for the carbohydrate sources. Food B has more non-descript ingredients, Vegetables and Vegetable proteins and/or canola meal. I find this section concerning because not only do they not describe what vegetables they use they also quote vegetable proteins and Canola meal, which is another high protein food source. This is a worry because dogs do better with animal source proteins and my concern is that a lot of the protein in this product is from Canola meal and Vegetable proteins, not animal source.
So I hope I have helped you understand it's not all about price or even the brand name it's about quality ingredients that are suited to dogs and are also in the right ratios to promote a happier healthier life.
Try out Stay Loyal dog food now with an exclusive $10 off offer. Head to Stay Loyal and use code MadPaws07 for $10 off any purchase (excluding samples) until 31st July
Comments
comments