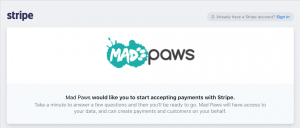 Step 1
Start by completing the first part of the application.
Under the "Business website" section, please use: www.madpaws.co.nz and on the "Business description" add: Dog Walking Service
Step 2
Under the "Account details" section, select the Individual or sole proprietorship option. Similarly, keep filling out the rest of the fields under "the individual or sole proprietor" section.

Step 3
Complete your Credit Card statement details. Under the "Statement descriptor" section, add your Full Name.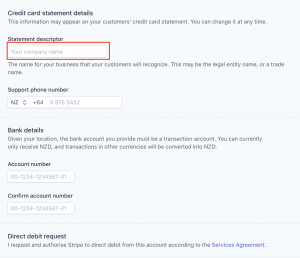 Step 4
Finally, save your Stripe Account with the email you used to become a Mad Paws Dog Walker.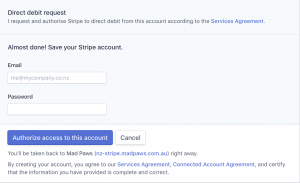 Step 5
Almost ready! Last but not least, once you have authorised access to your account, confirm your email address.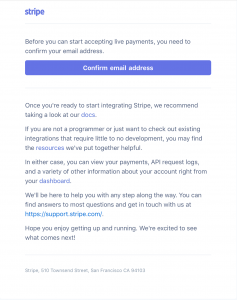 Step 5
If you have completed all steps correctly, you will redirect to a "Successful" page. Otherwise, you'll receive an "Error" message. This means something in the process went wrong, and we'll have to review your Stripe account.
If you have any queries about this process, please don't hesitate to contact us at fetchnz@madpaws.com.au 
Comments
comments