Dog Walkers, rejoice: your lives are about to become a whole lot easier!
You gave us feedback, and we listened. Thanks to the new Fetch Walkers app, your admin woes will soon be a thing of the past. Through this App, Dog Walkers will no longer need to timesheet. This will mean you'll receive payment in a faster, smoother manner, with minimal effort from you. You'll also be able to use the app to better engage with clients, and keep them coming back for more. We're excited for you to start using the new app and taking advantage of its benefits!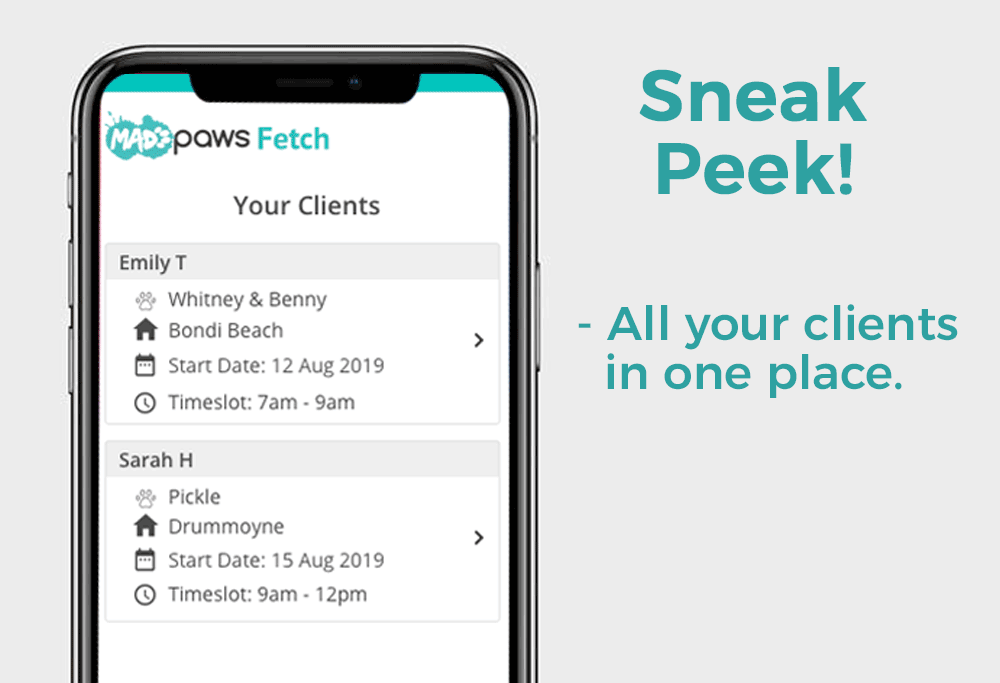 What benefits will you enjoy from our NEW Fetch Walker App?
Your walk details will be automatically submitted for review and payment. In other words, you'll no longer need to timesheet!

All of your clients will be in one place so you can access their booking details

With the snap of a photo you'll record the time your walk started and ended

Your clients will be automatically informed when the walk has been completed
If you have any questions, please contact our Support Team via:

Comments
comments