The cold is sneaking up on us but how can you keep your pets safe in winter? We've listed out top tips below!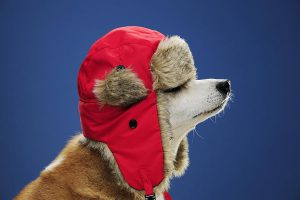 Avoid Antifreeze
Antifreeze is thick, very sweet and extremely toxic to animals. Its sweet scent appeals to pets and it only takes a very small amount to kill an animal; it is the most common toxicity vets see during colder months. To avoid exposure, make sure store antifreeze high up in a tightly sealed container. Also check your car to make sure it is not leaking antifreeze. It takes a very small amount to poison a small dog or cat; just walking through the antifreeze and then licking to clean paws can be enough. If you suspect your pet has been exposed to antifreeze, contact a veterinarian immediately; don't wait for symptoms.
Shelter
Make sure your pet has a comfortable, warm space to sleep away from any draughts. If your pet sleeps outside or in a garage, check daily to make sure their bedding is dry – wet bedding can be potentially fatal for pets as they have no refuge from the cold. Also make sure your pet has plenty of food during the colder months as they'll be burning more calories than the rest of the year as they try to stay warm.
Stowaways 
Car arches and bonnets provide a very welcome escape from the cold for many cats. Even if you haven't used the car for days, it may still be a sanctuary away from the winds for chilly felines. To be safe, bang on your bonnet or toot your horn before starting the engine to scare away any stowaways!
Be Reflective
When walking your pets during the dark winter nights, make sure they can be seen! Reflective collars, tags, harnesses and flashing LED collar attachments will all make sure that your furry best friend can be seen by other people, cars and cyclists.
 

Know the signs
In the unlikely event your pet is exposed to prolonged cold temperatures and suffers from Hypothermia, make sure you know the symptoms:
violent shivering, followed by listlessness

weak pulse

lethargy

muscle stiffness

problems breathing

lack of appetite

rectal temperature below 37

°

C
If you are concerned that your pet has Hypothermia, move them to a warm space and contact your vet immediately. Do NOT place them in a hot bath or heat them too quickly. Instead, use hot water bottles around them to gradually raise their temperature until the vet arrives.
If you're going away this winter, book a Mad Paws sitter now to keep your pet warm and loved whilst you're not around!
Comments
comments