In this piece, Dr Nick Tan from Pawssum Vet to Home Services delves into separation anxiety in dogs. Pawssum vets operate in every capital city in Australia, and will treat your pet in your very own home . To learn more, visit Pawssum on Instagram and Facebook!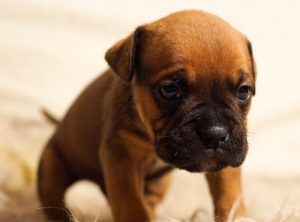 What is Canine Separation Anxiety?
As the name suggests, canine separation anxiety is a form of distress that occurs when a dog is separated from their Owners. Dogs with separation anxiety will start showing signs when the Owner prepares to leave the house. These will continue when left alone, and may lead to an overexcited response when the Owner returns.
Problem behaviours may involve excessive vocalisation, destruction of property, frantic or manic traits, escaping from home, salivation, and inappropriate urination or defecation. There are several likely reasons that separation anxiety occurs. In some cases, the problem emerges as the dog matures and becomes increasingly attached to their Owners.
In other instances, there have been changes in the household that are distressing to the dog. Other times still, the dog may have experienced something that caused anxiety when it was home alone.
What medications can be used to treat separation anxiety in dogs?
Later in this article, we will cover the best training tips for treating separation anxiety in dogs. However, as with many behavioural disorders in pets, medications can assist when training techniques have been ineffective. Vets advise them as an additional form of treatment to training, and should never be used as the sole approach to management. You can apply these medications for short-term or long-term periods, depending on the severity of the problem.
Short-term medications
For dogs with more mild separation anxiety, several types of medication are available.
Benzodiazepenes (diazepam/valium, alprazolam).
Clonidine
Trazodone
Longer term medications
For dogs with more chronic separation anxiety, medications to slightly alter brain signals are available. In these cases, vets will prescribe such treatments over long periods of time. They are similar in action to anti-depressants, and help to produce relaxing chemicals in the brain. These medications can sometimes take weeks or even months to be effective. However, they will usually be quite helpful in managing anxiety-related disorders.
1) Lovan (Fluoxetine)
2) Endep (Amitriptyline)
3) Clomicalm (Clomipramine)
Canine pheromones
Canine pheromone products such as Adaptil (available as a collar of diffuser) may also help to treat anxiety-related disorders.
Training tips and techniques to help manage separation anxiety in dogs
1) Create a den
Creating a den or "safe space" for your dog can provide a cosy and secure environment for your pet. It also gives them a space to which they can retreat to and feel relaxed. To this end, Owners should create a den in an area where the pet usually lives. The corner of a living room or under a set of stairs are two great options.
Ideally place a comfortable bed, toys, and an article of clothing from the Owner in the den. When at home, continually reward the pet with verbal praise and food rewards for moving to and staying in their den. Over a period of time, your dog will feel relaxed and comfortable in their den. This, in turn, may provide an area of safety when alone.
2) Counterconditioning 
Counterconditioning is a treatment process that changes an animal's fearful, anxious or aggressive reaction to a pleasant, relaxed one instead. You can achieve this by associating the sight or presence person, animal, place, object, or situation your pup doesn't like with something they love.
Over time, the dog learns that whatever they fear actually precedes good things for them. For dogs with separation anxiety, counterconditioning focuses on developing an association between being alone and good things, like delicious food. To develop this kind of association, every time you leave the house, you can offer your dog a puzzle toy stuffed with food that will take them at least 20 to 30 minutes to finish.
For example, try giving your dog a KONG stuffed with something very tasty. 
3) Desensitisation techniques
In separation anxiety, dogs will often have 'triggers' that will initiate the period of distress. These triggers are usually the things that signal people leaving the house, such as picking up car keys or opening the front door.
Pet Owners can aim to cure this by engaging in these activities several times a day, but not actually leaving home. They can also give their dog treats and positive reinforcement during this time to reinforce the positive feelings. 
4) Safety cues
There are certain activities that usually occur only when people are home. These may include listening to the radio or watching TV. Dogs may cope better with separation anxiety if they can engage with these safety cues when their Owners are out. 
What should Owners not do in cases of separation anxiety?
First and foremost, do not scold or punish your dog.
Anxious behaviours are not the result of disobedience or spite. They are distress responses! Your dog displays anxious behaviours when left alone because they are upset and trying to cope with a great deal of stress. If you punish your dog, they may become even more upset and the problem could worsen.

Comments
comments