Name: Taimoor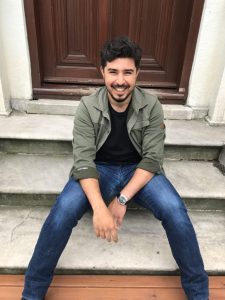 Job Title: Head of Customer Experience 
Pets: Billu, a ginger rescue cat
What were you doing before Mad Paws? 
I was working at Marley Spoon as their Head of Customer Communications. I was responsible for managing the customer experience and developing and scaling the department. They were a startup when I joined, and I really enjoyed being a part of their growth.
What do you love most about working at Mad Paws? 
I really like the sense of pride that everybody takes in their work. Although everyone is in their own department, they're eager to offer their help and expertise to anyone who needs it. It creates a feeling of community and family, and I think that's very important for a company that's still growing.
Tell me about something special you have on your desk
To be honest, my desk is very sterile. What I do have is three different colours of Post-It notes, to denote three different levels of urgency. Aside from that, a clean, stark desk is my preferred method.

What do you spend your weekends doing?
I spend a lot of my time thinking about getting fit. Beyond that, I play badminton on the weekends, and I spend time on my restoration projects, whether it be a car or a motorbike.
I've also been a member of the SES for seven years, and I volunteer my time with them every week.
Finally, I enjoy trading and tinkering with watches, which gives my inner engineer an outlet. After I earned my engineering degree, I never really entered the engineering field, but my studies conditioned me to appreciate these kinds of things. Now, my horological bug is pretty strong!
What do you have as the background image on your phone? 
It's a picture of my wife drinking tea in Bali, on a holiday we took together. Good times!
If you could Pet Sit any animal, what would it be? 
For me, it would be a giraffe. They're the most interesting-looking animals, and they represent evolution at its finest.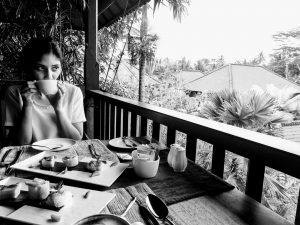 ---
 Quickfire Round 
Motorcycles or vintage cars?
Motorcycles. Nothing is more liberating than being on a motorbike.
Seinfeld or Friends?
Definitely Seinfeld, hands down.
Fancy wrist watches or old-timey pocket watches?
Wrist watches, as they're much more versatile. Pocket watches feel too pompous.
Amazon or Tesla?
Amazon, because their variety of tech is unimaginable. Their customer experience is also amazing.
Aussie west coast or Aussie east coast?
East coast, down the south.
Dogs or cats?
Cats, because cats don't care, and that's really endearing.
Comments
comments