In this post, Dr Vadim Chelom from Pawssum Vet to Home Services discusses the ways in which Chinese medicine can benefit your dog. If you live in one of Australia's capital cities, check out Pawssum for your pet care needs. For more vet facts, follow Pawssum on Instagram and Facebook!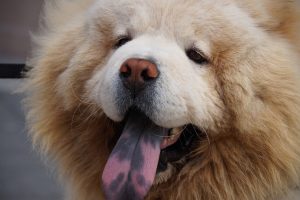 Ah, Traditional Chinese Medicine… But wait a minute, I hear you ask. Why is this Veterinarian talking about Chinese Medicine? Didn't he spend six years in university learning to think that all that alternative stuff is hocus-pocus? Well yes, I did think that once upon a time. And then one thing changed my mind. Make that two things: skin allergy and osteoarthritis.
You see, these are probably the biggest money earners for Veterinary clinics everywhere – skin allergy in summer and osteoarthritis in winter. We treat a lot of it. In fact, 'manage' is probably a bit of a better term for it. You see, most of what Veterinarians do is dispense medications to control and relieve the symptoms. When I dispense anti-inflammatories for osteoarthritis or cortisone for skin allergy, I know two things for sure. One, is that it will make the dog better. The second is that it will predictably, inevitably, recur. 
Let me give you another example. Let's say you have an ageing dog. You go to the Vet and he tells you three things:
Do a blood test
Come back for regular check ups
Do a dental procedure
That's great. These things will probably help your dog. BUT, and here comes the punch line:
None of the treatment options the Vet will offer can address what caused the problem in the first place.
You can put the dog on a chemically modified diet or scrape the plaque off his teeth but that's not reversing the disease – it's modifying the disease.
I had been having these thoughts for some time before deciding one day in 2007 to study Veterinary Chinese Medicine.
Chinese Medicine doesn't see the body in terms of 'disease'. There isn't really a concept of disease, only of 'imbalance'. Everyone has imbalance. Whether you feel an occasional itch or a raging skin allergy, the nature of the imbalance is the same, only the severity is different. What Chinese Medicine aims at is correcting the imbalance so it doesn't become the disease in the first place. This is achieved through the use of diet, exercise, acupuncture, acupressure etc. These address what the Chinese practitioners perceive as the cause of the imbalance, not just the symptoms.
That's not to say that the Western approach is wrong. A course of antibiotics will do more to treat bacterial infection than a cart-full of herbs. And a broken leg is repaired best with orthopedic surgery. But when it comes to keeping the body healthy, the Western practitioner doesn't have much to offer.
Where Chinese Medicine really shines is in the treatment of chronic conditions – arthritis, allergies, food sensitivity, and other similar problems.
A traditionally trained practitioner often will employ a combination of acupuncture and herbs. The aim of the treatment is to normalise the body's balance long term. Some animals require a simple course of the treatment, while others may need ongoing help. 
The best practitioner is the one trained in both Veterinary and Traditional Chinese disciplines. This treatment lends itself readily to home use, and is inexpensive and safe.
This is why I now strongly believe that Chinese Therapy should be not a last-ditch hope but a component of every dog's healthy life routine, no different from heartworm treatment or microchipping.

Comments
comments