It's time to settle the score. Does Australian-made dog food deserve to be named among the best dog food in the world? By the end of this article, you'll see that the answer is yes! 
To understand more about how Australian-made dog food compares to the rest of the world, we're going to pull back the curtain on what makes some dog foods better than others. We'll do so by looking at the four key factors that separate nutritious dog food from unhealthy brands. And, as we'll discover, many Australian-made dog food brands are working hard to be on the healthy side of things!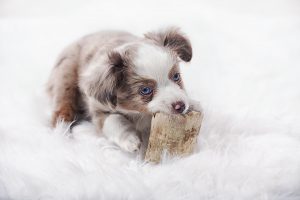 Before we talk about Australian-made dog food, we need to know the basics of what makes a great doggy meal:
This is the number one thing that Dog Owners look for in a healthy dog food. They want the best ingredients with the most vitamins, minerals and protein for their pup. 
Sadly, "high quality ingredients" is one of those phrases that has been slapped onto dog food brands without much verification. So, here are a few descriptors that will let you know that a dog food actually contains high quality ingredients:
The ingredients are human-grade, meaning that you and your pup could eat out of the same bowl. Fido would not appreciate that, but it's a good indication of high quality ingredients.

It's 100% natural. Maybe that brand of dog food with a "high-quality" label did have some high-quality ingredients when it started out. But then, the process of adding chemicals to preserve it slowly chipped away at that quality. If you want to make sure that the ingredients are high quality from the start all the way to your pup's plate, look for the 100% natural label.

The ingredients are specialised to your dog. Although a type of food might be of high quality, it also needs to align with your dog's dietary needs. So, just like we need to stock up on fresh fruits and veggies, our dog's diet should include ingredients that are best for them, such as fresh meat and dog-friendly vegetables.
Surely, Dog Owners don't want to spend money on dog food if it's not going to be fully digested by their pooch. After all, when your pup is eating low digestible foods, they'll have to eat more of it in order to reap the nutritional benefits. And, that lowers the money value of the food substantially. What's more, dog foods with low digestibility can cause gut irritation for the pups who gobble them up. 
Unfortunately, though, we're not all laboratory scientists with the knowledge of what kinds of ingredients are highly digestible. But, we can make sure that we're looking out for things like essential amino acids, crude fibre, and a healthy dose of dietary fat. You know, the elements that you would find in a well-rounded, fresh meal instead of a manufactured dog food.
You can learn more about the important role of essential amino acids in dog food digestibility in our recent article, What's the Best Meat for Dogs?
Strong food safety measures
In the last few years, animal advocates like the RSPCA Australia have done a lot to improve pet food safety for our pups. Especially in the wake of some dog food concerns involving harmful preservatives just a few years ago, these groups made sure to push for regulations that would make pet food safer, both in the short- and long-term.
Today, there's still a lot to be desired in the pet food safety arena. But, as we mentioned earlier, any human-grade pet food is the safest option, as it has likely passed very strict food regulation tests.
On the one hand, there's a huge environmental benefit to buying dog food that is made within the country. By eliminating the reliance on imported foods, your pup can enjoy great dog food without the huge carbon footprint.
But there's another reason why locally-made dog food is preferable: it's more likely to be fresh. In order for a pet food to ship internationally, it has to undergo some type of preservation process. Depending on the product, this may involve drying it, or pumping it full of chemicals. The food you buy locally, though, can be served up to your pup as fresh and as natural as possible. Of course, that's not to say that all dog foods made within the country will be fresh and preservative-free. However, you'll have more options for a healthy, natural diet for your dog when you look locally.  
How does Australian-made dog food stack up?
In all four categories, Australian-made dog food easily meets the expectations for a healthy diet.
When considering high quality ingredients, for instance, Australia has no shortage of healthy proteins and dog-friendly vegetables. Just take a look at the benefits of kangaroo meat, one of the best sources of protein for dogs that just so happens to be abundant in Australia.
Digestibility, too, is huge consideration in the Australian pet food field. In our recent article, What's the Best Meat for Dogs, we took a look at three of the meats most easily found in Australia with the highest dietary payoff.
Then there are the pet food safety standards, which, as we already covered, are making leaps and bounds in Australia. There's still more work to do on this front, but you can rest assured that Australian-made dog food—especially the human-grade kind—is healthy and safe for your pup.
Need we go on? We all know that the best things come from here in Australia! And dog food is no different. Buying locally is the best choice for the planet, and it's also the best choice for nutritious dog food.
The verdict is in: Australian-made dog food is the best choice for Aussie dogs
Now you know, you can find high quality pet food that your dog will love right here in Australia. And when you and your pooch are ready to make the change to high quality dog food, make sure to keep Mad Paws Dinner Bowl in mind. These tasty meals check off all four boxes with all-natural, locally-sourced ingredients that are tailor-made for your dog.  
What do you think about Australian-made dog food? Give us your thoughts in the comments!
Comments
comments