Walking can give us humans lots of benefits, like improved cardiovascular fitness, stronger muscles and reduced stress levels, and all these apply to our pets too.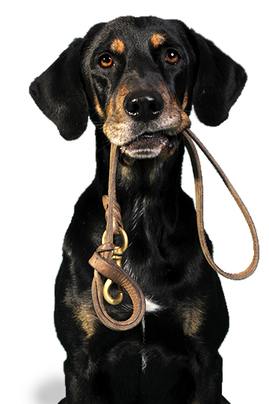 Weight Control and Better Digestion:
Obesity in pets is associated with a number of serious medical problems, including osteoarthritis and cardiovascular disease. In addition to adjusting your dog's diet to his needs, regular walks will keep him fit and agile, and will also support your doggie's digestion as well as relieve occasional constipation. 
Help Unwanted Behaviours
:
Pets can be like young children – they have plenty of energy and if you don't give them something constructive to do, they might find other ways to entertain themselves. A walk helps to spend that extra energy your pet has, through physical exertion and mental stimulation with all the new sights and sounds to explore. A tired out dog has no energy to cause destruction in your home and will feel more relaxed and sleepy rather than restless at bedtime too.
More Doggy Friends
If you have a shy or nervous pet, a walk around your neighbourhood can help him build up his confidence. By exposing your pet to other humans and animals in a positive, neutral environment, it gives an opportunity for your pooch to start to enjoy being out and about with new people! 
Friends Forever –  Strengthens Your Bond
Spending time with your dog is very important, it fosters a strong and trusting relationship between you two as well as facilitates positive behavioural development. Besides, who doesn't like going for walkies?
Comments
comments