Ducks. Cats. Chickens. Lorikeets. Three-legged dogs. You name 'em, she's cared for 'em! A local of White Rock, QLD, Melissa knows that when she minds a pet, she's minding a family member. As our December Pet Sitter of the Month, Melissa shares her Pet Sitting experience, and discusses the importance of routine. 

Why do you love being a Mad Paws Pet Sitter? 
I love getting to spend time with all different kinds of animals. Every pet is different and its fun learning about them and their personalities and getting paid for it is nice too. 
What's your favourite thing to do with your furry clients?

 
Cuddles – definitely cuddles, followed closely by fetch. I love seeing how excited they get. 
What was the first pet you ever owned? Do you have your own pets now?

 
My first pet was a Border Collie cross called Jesse who was just an adorable boof head! I have a cat now called Dani. She was a rescue from Yaps I adopted six years ago. 
Do you have any particularly memorable furry guests?
I've had quite a few, but three really stand out: 
Orlando – a beautiful lorikeet who loves to whistle and give kisses. We would whistle back and forward with each other.
Ralph and Half T – from the same family, Half T and Ralph had first come to me just after Half T had lost a leg in an accident. Despite his injury, he was tenacious. He kept going like nothing had happened. Nothing could keep that little guy down.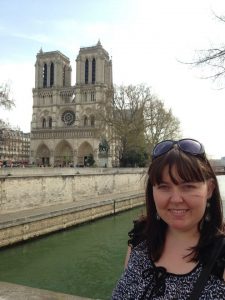 If your furry guests could talk, what one question would you ask them at a Meet & Greet? 
"What's your favourite thing to do with a Pet Sitter?" 
What's your one top tip for new Pet Sitters?
Keep your human clients updated regularly. Remember that they are leaving a member of their family with you, and that's a big deal. It can be hard for them, and getting updates helps give them peace of mind. As for the furry clients, try to keep them to the same routine they have at home. Don't forget that they are in unfamiliar surroundings, and a bit of stability goes a long way.
Are you looking for a Pet Sitter who will understand your furry friend's routine? Book Melissa for a session with your pet!
Comments
comments