Name: Elaine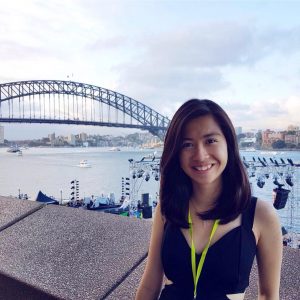 Job Title: Account Manager
Pets: Cookie (a.k.a Sayang in Malay, and 妹妹 in Mandarin), an eight-year-old Shih Tzu
What were you doing before Mad Paws? 
I previously worked at a PR agency, where I was an account executive. 
What do you love most about working at Mad Paws? 
You mean aside from all of the doggy friends we make in the office? My favourite thing is the fact that all of our colleagues are really supportive and friendly, which brings a really positive energy to the workplace. Sometimes work can get stressful, but our colleagues and the dogs really help to keep everything on track. 
Tell me about something special you have on your desk
I have a Harry Potter pop art figurine, which was given to me by our CEO Alexis. Everyone in the team received a figurine that Alexis believes reflects who they are. He gave me Harry Potter because he said I work magic in the office! I also have a copy of The Handmaid's Tale by Margaret Atwood, which was given to me by my colleague Ellie. I haven't read it yet, but I will soon!

What do you spend your weekends doing?
I actually do a lot of Mad Paws Dog Sitting and Dog Walking. I also love watching Netflix and trying out new foods.  
What do you have as the background image on your phone? 
It's a picture of my dog Cookie! 
If you could pet sit any animal, what would it be? 
Apart from dogs, which are already my favourite animal? Probably an elephant or dolphin, because they're intelligent creatures. 
---
 Quickfire Round 
Hot coffee or iced coffee?
Hot coffee
Beauty and the Beast or Frozen?
Beauty and the Beast 
Disneyland or the Grand Canyon?
Disneyland
Time travel to the past or time travel to the future?
Time travel to the past
Beyonce or the Foo Fighters?
Beyonce 
Dogs or cats?
Dogs, no contest!
Comments
comments