As far as we're concerned, all doggos are beautiful, no matter what their fur looks like but a shiny coat is a sign of a healthy dog! What can you do to keep your pooch looking glossy? We've picked out the top tips to keep your dog's fur looking good.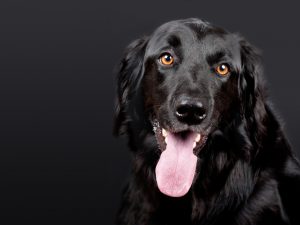 Diet 
Most of the time, a dull coat is down to diet. A dull coat in poor condition is a good indicator that your pooch isn't getting the nutrients they need from their food. Whether you're feeding dry, wet or raw food, it should be perfectly balanced to give your dog exactly what it needs. Avoid any foods with grains like corn, wheat and soy which can cause allergies and provide very little nutrition to your dog. 
Fish Oils 
Fish oils (particularly Omega 3) are great at keeping your dog's coat looking good. Fish oil supplements are available in most pet shops and can be added to your dog's food. Alternatively, you can add some oily fish to your dog's diet such as salmon, tuna or sardines. Whichever method you choose, start off with small amounts as too much oil can cause digestive issues. 
Eggs
Adding a raw egg to your dog's dinner once a week could also help to keep their coat looking great. Eggs are a great source of nutrition for your pooch, shells included! If you're not comfortable feeding your dog the egg in its shell, keep the shell and grind it down and regularly sprinkle on food instead. 
Oatmeal 
Are you guilty of using your own shampoo on your pooch? They may smell great but human shampoos are not balanced for doggy skin (or fur!). Try an oatmeal based dog shampoo to soothe the skin and leave the coat looking great! You can even do an occasional DIY oatmeal bath – grind down some regular oatmeal into a powder, pour into a warm bath and let your doggo have a relaxing soak! Massage into the fur and skin for 10-15 minutes and then rinse thoroughly. 
Grooming
Even if your dog doesn't shed, grooming is an important part of keeping their coat looking tip-top. Aim to brush them a couple of times a week. Regular brushing removes dead skin and hair and brightens up their coat. 
Do you have questions or tips related to keeping dogs coats shiny? Let us know in the comments below! 
Comments
comments