Wouldn't it be amazing if we could explain to our dogs how much we love them? Well, we may not be able to convey it in words but there are ways you can say I love you in dog language and make sure your pooch understands how much they mean to you.
Stare (at the right time…)
Long eye contact at the wrong time can be perceived as a threat but if your pooch is calm and initiates a long stare with you, it's his way of saying "I trust you and I love you". Reciprocate by taking a quiet moment to stare back and enjoy the 'love hormone' Oxytocin that is released in both of you!

Walk & talk
Walkies is the perfect time to bond with your pooch and let them know how much you love them. Visiting your favourite spots and sharing time together is a great way to say I ruff you. Talking to your doggo as you trot is a bonus! Research has shown that dogs feel happier and calmer when they hear their human's familiar voice, so why not strike up a conversation as you walk?

Raise those brows
Studies into dog behaviour have found that doggos raise their eyebrows – especially the left one – when they are greeted by their most loved humans. When strangers approached them, there was far less eyebrow action and, if any, it was predominantly the right eyebrow that was raised. The science behind it? The right side of the brain controls the left side of the face and it just so happens that the right side of the brain also controls emotions. So, in other words, when your doggo sees you and is happy, the left side of the face is stimulated too!
To show Fido that you love him, try to be expressive with your eyebrows, particularly when you greet him. If you're talented enough to raise just your left brow, that's even better!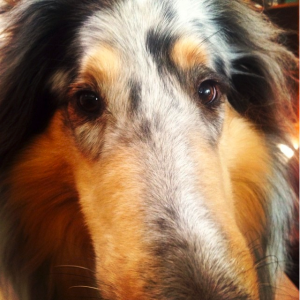 Scratch the ears
Do you ever scratch your doggo's ears and feel them really pressing their head into your hand? That's a surefire way to show them how much you love them! Dogs ears are packed with nerves and a good ear scratch releases the 'happy hormone' Endorphin. What're you waiting for? Find that sweet spot and get scratchin'!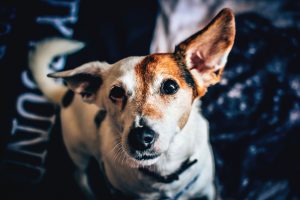 Learn their language 
Knowing how your dog is feeling and reacting appropriately is a great way to show him that you love him. You may not speak the same language but your pooch's body language can tell you all you need to know!  Read our tips on how to read dog body language and you'll be ready to play when he's playful or comfort when he's sad.

Do you love your pooch? Book a Mad Paws dog walk now to break up his day whilst you're away! Come home to a happy, relaxed furry friend.
Comments
comments