Most dog owners have experienced that dreaded moment when your pooch does not react well to new a new person or dog; barking at visitors, jumping up at other dogs and sometimes even showing aggression. Having your dog seemingly out of control can be embarrassing as an owner, not to mention intimidating for other visitors, dogs or owners! Following our tips will encourage a calm, controlled introduction to new people and pooches, allowing it to be a stress free experience for both you and your hound.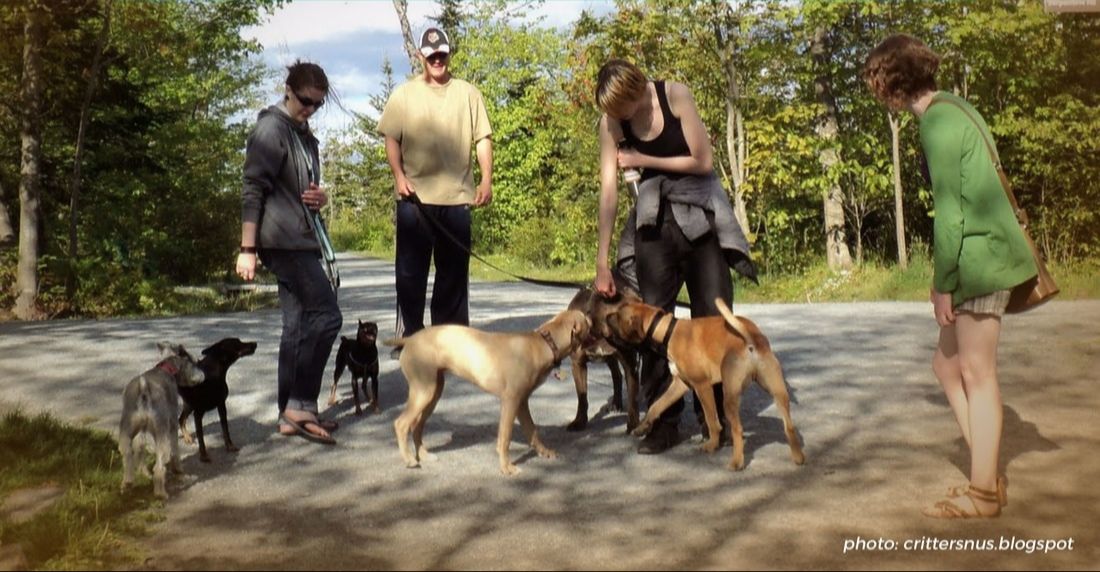 Human introductions
To avoid your dog getting worked up by the doorbell or knock on the door, try to keep your dog in a different room or outside whilst you let your guest in and get them settled. If possible, avoid ringing the doorbell as this can be a trigger for anxiety for some dogs. Once your guest is in and settled, allow your dog back into the house as normal.
2. Let your dog take the lead
Allow your dog to approach the new person, not the other way around. Give them time to feel comfortable and do not rush them, they will go to say hello once they are comfortable. They may start with a sniff and then retreat, repeating until they feel secure. Allow them to do this in their own time.
3. Ignore the bad, reward the good 
As is true in so many dog training exercises, it is important to ignore the unwanted behaviours and only reward the good. Reward calm, relaxed behaviours from your dog such as sitting or lying down or approaching your visitor calmly. You can do this with verbal praise or treats, depending on which works best for your dog. If your guest feels comfortable, they could offer treats too. 
Dog Introductions

 
1.
 ​
Start in a neutral environment
This is crucial and avoids either dog feeling territorial. Outdoors at the park can be a great option or, if that's not possible, try using a neutral indoor environment which does not 'belong' to either animal. ​
2.
Keep distance to start with
Begin by introducing your dogs whilst they are on leashes. This allows you to control the situation if the either dog begins showing aggressive behaviour. Start at a distance where the pets can see each other and reward calm behaviour with treats and/or verbal praise. Any barking, jumping or growling just ignore and wait until both dogs are calm before moving on.
Be aware that a wagging tail does not always indicate your dog is happy. It signifies that your dog is in a heightened emotional state but does not necessarily mean your pooch is enjoying the situation!
3.
Slowly, slowly 
When both dogs are calm and comfortable, allow them to approach, sniff and circle each other. Reward with positive verbal praise throughout. Avoid giving treats at this point as it may encourage unwanted competition and aggression between the dogs. If your dog is still nervous at this point, walk away and repeat steps 2 and 3 until he is calm. 
4.
Final steps 
Once pets are completely calm when greeting each other on the leash, you can remove leashes and allow them to move freely. Completing this step in an open but secure area is best as it gives the dogs room to roam around/move away from each other if they are feeling uncomfortable.
Whether you are a Mad Paws owner or sitter, it is vital to complete a meet & greet before completing a booking. This allows you to check you are perfectly matches and that the dog feels comfortable around his or her new temporary carer and furry brothers and sisters! 
Comments
comments