It's fair to say that 2020 has delivered it's share of mayhem. At Mad Paws, things have been no different. However, for all the cancelled trips and weeks of lockdown, the year has also given us time to focus. More than anything, though, we wanted to use this time to improve the core of our community. That's why we're happy to be launching an all-improved new Mad Paws app!
With the new app, you'll enjoy a cleaner interface that's easier to navigate and offers a smoother experience. In short, whether you're a Pet Sitter or a Pet Owner, it will now be simpler than ever to enjoy Mad Paws. Our Tech and Product Teams have been working hard on these features, and we can't wait for you to see them!

"Awesome! What do I need to do to prepare for the Mad Paws new app?"
From the end of August, our Tech Team will be gradually releasing the app, so keep your eyes open for updates in Google Play or the App Store. Of course, should you want to enjoy it even sooner, you can also email us at product@madpaws.com.au and we'll give you early access. The Beta version of the app is up and running, and we'd be thrilled to share it with you!

"So what can the Mad Paws new app do?" 
Here are the most important updates to the New Mad Paws app: 
Book a Repeat Weekly Dog Walk, House Visit, or Pet Day Care 
In the past, if you wanted to book a regular Dog Walker or House Visit/Pet Day Care Sitter, you'd need to do so via the website. Now, you can book them without ever leaving the app! 
The booking function is part of our new Repeat Weekly Bookings feature. You can learn more on our Repeat Weekly Bookings blog article.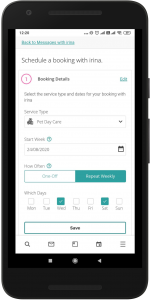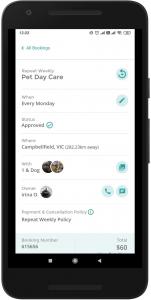 We're committed to being more engaged with you. Have an issue? Shake your phone! Have a great idea that would improve your experience?  Shake your phone! 
Are you tired of apps with invasive little chatbots that harangue you from the moment you log on? So are we – which is why we designed our Mad Paws new app to function like maracas. That's right: if you'd like to log a bug, or provide feedback on how we can improve your experience, simply shake your phone. Once you have, a handy little Need help? icon will appear. It's easy AND rhythmic!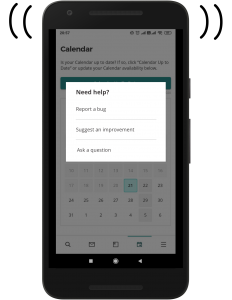 Sitters can now access their Calendar easily from bottom navigation
Over the lifespan of our last app, we received feedback that Sitter Calendars were hard to access. That's why, in our new app, we've updated the layout to better serve Sitters. Now, our Sitters can quickly reach their Calendars from the bottom navigation bar.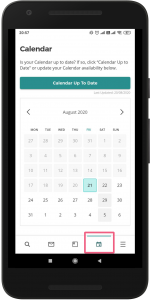 If you'd like more info on the list of exciting new features and updates, visit our FAQ page!
Comments
comments