Name: Martim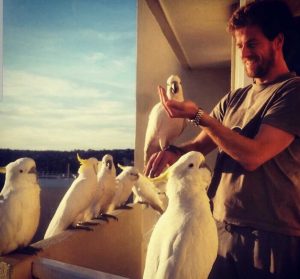 Job Title: Head of Product
Pets: Zé Manel, a cockatoo
What were you doing before Mad Paws? 
I was working at Foxtel, leading the Digital Product team. I had an amazing time working there. Having joined in 2016 as Product Manager, it was great to have had the opportunity to lead the team in 2018 to double its capacity and delivery volume.
What do you love most about working at Mad Paws? 
"Customer" is consistently mentioned in every single conversation we have about our work. Most of the people, across departments, have been in contact with our customers in the last couple of weeks. It's embedded in the culture!
Tell me about something special you have on your desk
I have a picture of the two biggest dog lovers I've known throughout my life: my wife and my daughter. On the flip side, I also have my whiteboard pen set. I can't live or work without it!

What do you spend your weekends doing?
I spend 99% of my free time having a blast with my two-year-old daughter. The other 1%, I like to do sports, travel whenever possible, and keep my (online) reading up to date.
What do you have as the background image on your phone? 
A clean black background and a nite app distribution to increase my battery lifespan
If you could Pet Sit any animal, what would it be? 
Probably a quokka. Imagine waking up every morning with that funny face around. There'd be no better way to kick off your day!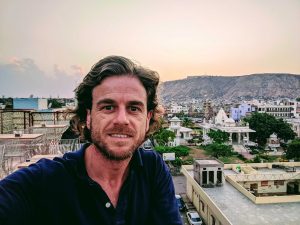 ---
 Quickfire Round 
Football (soccer) or rugby?
Football, and my beloved FC Porto.
Swimming or skiing?
Skiing – both on water and on mountains. 
Facebook or Instagram?
Face-to-face
A week in France or a week in South America?
I'm married to a beautiful South American woman, so the choice is already made for me!
Comments
comments