Name: Noni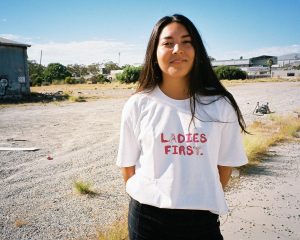 Job Title: New Business Coordinator 
Pets: Max, a grey shorthair 
What were you doing before Mad Paws? 
I was studying architecture and working in a restaurant in
Perth
. After deferring my degree for a year, I transferred to
Sydney
to continue my studies. Shortly after I arrived, I joined Mad Paws as part of the
Fetch
team, which I juggle with my architecture degree. 
What do you love most about working at Mad Paws? 
I love that I'm learning a lot, because it's unlike anything that I've ever done before. It's really interesting to discover new things each day, and work in a way that I otherwise wouldn't have considered. 
Tell me about something special you have on your desk
This is going to sound strange, but it's the password to my computer. I can never remember it, so if I didn't keep the password on my desk, I'd never be able to access my work!

What do you spend your weekends doing?
I like to keep active by going to the beach and being out in nature. I also like to paint, visit art galleries, and listen to music. My family is very artistic, so I grew up painting, drawing, and playing piano and saxophone. I don't play any more, but I still love to appreciate good music and art. 
What do you have as the background image on your phone? 
It's a photo I took when I travelled to the Sahara Desert in Morocco in 2016. I'd just finished high school the year prior, so I took a gap year to travel to around 20 different countries on my own. Along with Denmark, Morocco was my favourite country.
If you could Pet Sit any animal, what would it be? 
Any cat, be they big or small. I just love kitties, from lions to house cats!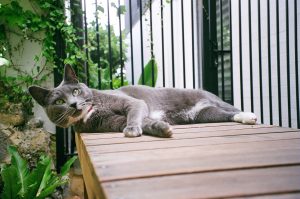 ---
 Quickfire Round 
Piano or saxophone?
Saxophone
Tea or coffee?
Coffee. With milk – but just a dash.
Morocco or Denmark?
Hmmmmm…Denmark
Lions or tigers?
Tigers
Sydney or Perth?
Perth. After all, it's my home!
Dogs or cats?
Cats. I love dogs, but I've never been in love with a dog.
Comments
comments