At Mad Paws, we recently came across a situation which was terrible for everyone involved. A Pet Sitter had been contacted by a Pet Owner through Mad Paws and asked to care for their dog. However, as the Owner earned their money in cash, they paid the Sitter offline.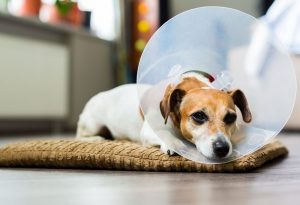 During the Pet Sit, the dog was injured during a walk in the park. The accident wasn't the Pet Sitter's fault, but the dog required vet treatment. However, as the booking had not been made through the Mad Paws platform, we were unable to provide insurance coverage. In the end, the Owner took legal action against the Sitter for the cost of vet treatment. 
We maintain a zero tolerance policy for Pet Sitters who accept offline payments. However, payment through the Mad Paws platform isn't just done for our benefit. It provides our Sitters with access to our Public Liability Insurance and our Customer Success Team in an emergency. 
Each booking made through the Mad Paws platform will also earn you a review. This will increase your rankings in the Pet Sitter search results. 
If an Owner ever asks you to accept payment offline, kindly tell them no. If they need help processing a payment through our platform, we're always happy to assist. 
Comments
comments