Name: Vini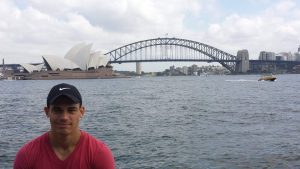 Job Title: Head of Technology
Pets: Two rescue dogs, Nina and Maggie 
What were you doing before Mad Paws? 
I was working in a contract role at Atlassian, where I focused on Jira Cloud migration and performance enhancements. Before the Atlassian contract, I worked for Qantas. Atlassian has a great culture, but it's a very large corporation, and I wanted to work for a smaller company in which I could wear many different hats.
What do you love most about working at Mad Paws? 
The people are one of the main things I enjoy. Everyone is very supportive, and engaged with their work. You can really see that everyone is passionate about what they do, which is very motivating. I also love the prospects of working as part of a rapidly growing company. At the moment, Mad Paws are expanding their
raw dog food
business, recruiting new team members, and growing their
core business
at an unprecedented rate. It's really rewarding to help build the team during such an exciting time.
Of course, I'd be crazy if I didn't mention the dogs in the office! I can't think of a better perk for a workplace.
Tell me about something special you have on your desk
This may sound strange, but I keep my own cutlery on my desk. As part of my fitness regime, I fast for most of the day, and only eat one big meal per 24 hours. When meal time arrives, it's important that I have everything ready to go on my desk. I'm really methodical when I eat, so I always want to ensure I have the right tool for the right job.

What do you spend your weekends doing?
I used to be much more social, and spent a lot of time salsa dancing. Nowadays, I channel more of my energy into going to the gym; I usually lift weights six days a week, and occasionally run as well. I've been working out for around 15 years now, so I've done a lot of trial and error. As a result, I've been able to create my own workout plan, which focuses on bodybuilding. I'm normally a pretty sociable guy, but at the gym I'm the most antisocial person you're likely to see. That's because I'm completely focused on the workout; I'll have my headphones on, and when I'm not lifting, I'm putting all my energy into resting. I know it sounds strange, but my workout sessions are like meditation for me: something which takes all of my attention.
Outside of the gym, I enjoy hiking and reading, and am a big music lover. Lately, I've started playing video games at the end of the day – especially role-playing games. I used to think they were a waste of time, but now I really enjoy the problem-solving aspect.
What do you have as the background image on your phone? 
I actually don't have anything! It's just the default image that came with the phone. In the past I had an image of my home football team's logo, but nowadays I see my phone as more of a tool than a reflection of who I am.
If you could Pet Sit any animal, what would it be? 
Out of curiosity, I would say a cheetah, because I find them so interesting. They're big cats, but from what I've seen, they also have the capacity to be gentle. If not a cheetah, it would be a dog, because I love all dogs.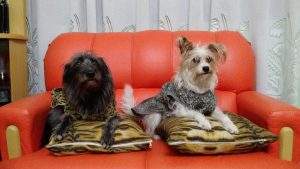 ---
 Quickfire Round 
Deadlift of squat?
Man, that's tough, but I'll say deadlift.
iPhone or Android?
Android
Ronnie Coleman or Dwayne Johnson?
Dwayne Johnson, easily
Watching football or dancing salsa?
Hmmmmm…dancing salsa
Brazilian BBQ or Australian BBQ?
Brazilian BBQ
Comments
comments