In Cat Breed Corner this month is the Maine Coon! Check out the Maine Coon's stats, personality, health, grooming and more!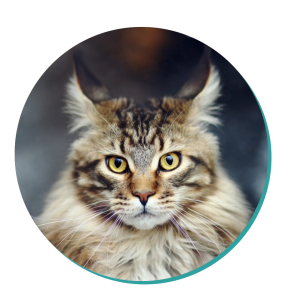 Quick Facts
Weight – 4 – 8kg
Lifespan – 10 – 15 years
Best breed for:
Families with/without children

Adults

Individuals

Families with other pets
Personality Traits & Trainability

 
★
Known as the "gentle giants" of the cat breeds due to them being the largest cat breed in the world, the Maine Coon is gentle, friendly and intelligent in nature. Training these guys doesn't require much effort! Although they're not as demanding as other breeds, they have higher energy levels, making them very playful. Although they can be shy around strangers, with early socialisation these gentle giants are great around children, families and other pets, making the Maine Coon the perfect pet for all types of owners, whether you're new or experienced in owning a pet. 
Grooming

 
✄
With their soft, long fur, there's no doubt that Maine Coons need a brush to keep them looking great. Maine Coon's independent nature means they'll do a lot of grooming themselves but weekly grooming for a few minutes by you will maintain their luscious locks!
Health

 +
Maine Coons are generally fit and healthy cats. However, they are at higher risk of heart diseases such as feline hypertrophic cardiomyopathy. High quality meats/proteins are essential for these big fellas to sustain their high energy levels and stay healthy!
Fun Fact 
♥
 The largest Maine Coon in the world may soon be taken over by a Maine Coon from Melbourne named Omar! The three year old giant measures at 120cm and a whopping 14kg! That's three times the size of an average cat!
Comments
comments