What could be better than curling up on the lounge beside your dog to read a good book? Simple: curling up on the lounge beside your dog to read a good book about a dog! We've written before about our favourite movie dogs, but the printed page and tablet offer just as many memorable canines. Join us as we visit our top five favourite fiction books about pups!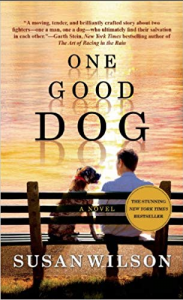 1. One Good Dog by Susan Wilson
A dog lover if ever there was one, author Susan Winter has written a slew of books about pooches. While many of them belong on this list, it's the tear-jerking, heart-warming One Good Dog which earned a spot. Like any good novel, One Good Dog centres on a flawed protagonist who loses something important, learns from their mistakes, and emerges better for the experience. And like any great novel, it features a dog. 
More than anything, One Good Dog shows that sometimes it takes an animal to teach us how to be human.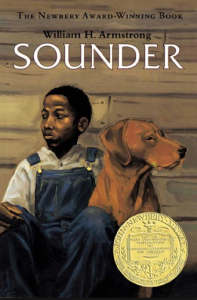 2. Sounder by William H. Armstrong
For those who grew up in Australia, Sounder may have been required reading in in high school. While most of us are happy to forget the texts we needed to read in school, Sounder is an exception. The novel follows an African-American family and the hardships they face at the hands of a racist society. Throughout the tale, the family dog – the eponymous Sounder – is a crucial part of his Owners' lives. Not only does he aid them in hunting, he also remains a loyal companion through thick and thin. By the end, Sounder's devotion in the face of injustice comes to embody the plight of his Owners.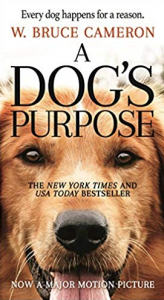 3. A Dog's Purpose by W. Bruce Cameron
The film adaption may have courted scandal, but the novel is a must-read for any Dog Lover. Equal parts fantasy, comedy, and tear-jerker, the story does well by setting a dog as its protagonist. If you're looking to climb inside the adorable mind of a pooch, this book is for you!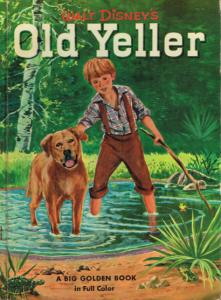 4. Old Yeller by Fred Gipson
I mean, come on. We had to include it!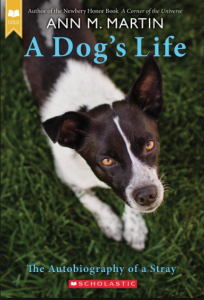 5. A Dog's Life: The Autobiography of a Stray by Ann M. Martin 
It may be a novel for children, but it's a tale that dog lovers of all ages can enjoy. Another of this list's books from the perspective of a pooch, A Dog's Life follows our hero from their earliest days as a puppy. It's both nail-biting and delightful, and we'd recommend it for readers from 8 to 80. 
What are some of your favourite doggy books? Let us know in the comments section below!
Comments
comments