In Dog Breed Corner this month is the Maltese! Check out the Maltese's stats, personality, trainability, grooming and more!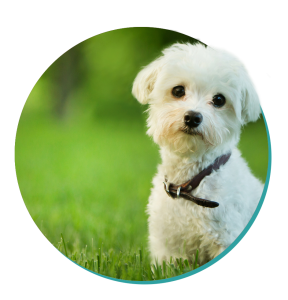 Quick Facts ✔
​
Height – 20 – 25 cm
Weight – 3-4 kg
Lifespan –  12 – 15 years
Country of origin: Malta
Breed type – Toy breeds
Best breed for: 
Families with older children
Families without children
Households with other pets
Owners with allergies
Breed History

♜
Believed to be one of the oldest dog breeds, depictions of dogs who look very similar to the Maltese can be found in very early Greece, Rome, and Egypt culture. The Greeks believed that these pooches could cure diseases and they were often placed on the pillows of sick people. Upon the death of their Maltese companions, the Greeks would erect monuments in their memory.
Personality Traits & Trainability
★
This is a true companion dog! Extremely people-oriented, your Maltese will be keen to please and can be trained with treats and positive reinforcement; they are an intelligent breed who can be fairly easily trained. As with all small dogs, the temptation can be to coddle them but this can result in spoiled pooches who don't know their place in the pack and 'small dog syndrome'. If allowed to become 'pack leader', it can become snappy and unfriendly towards strangers. With the right leadership, the Maltese is a lively, playful pooch who is happiest when surrounded by his family and wants nothing more than to please them!
Living Conditions

 

⌂
Due to their small size and playful nature, this breed is well suited to apartment living and will be active and playful inside the home. Daily walks are required to keep your Maltese happy and stimulated but there is no real need for a huge yard to expend energy in.
Grooming ✄
This breed is instantly recognisable by his straight white fur which makes him look glamorous at all times! Shedding is minimal with this breed and grooming styles vary – some owners prefer to keep their fur short whilst others grow it to almost floor length. The degree of grooming required is obviously linked to their fur length. For the shorter furred pooch, a weekly brush would suffice but for the longer furred pooch, daily grooming is necessary to avoid matting.
Fun fact  ♥ 
The Maltese has gone through some names in its time! In the past, it has been known as the Maltese Lion Dog, Maltese Terrier, Melitaie Dog, Roman Ladies' Dog, Shock Dog, and the Spaniel Gentle.
Comments
comments