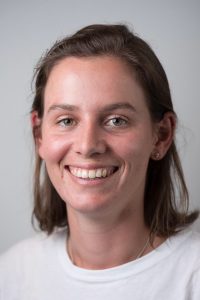 Name: Ellie
Job Title: Operations Manager
Pets: Nit Noi the Border Collie x Dalmatian, Cat the Tabby and a troop of chickens!
What were you doing before Mad Paws?
I was at the University of New England, studying Criminology. I was about to finish uni and was asking the same question everyone asks at that point: what am I going to do next? I knew that I wanted to come and live in Sydney for a couple of years because I've never lived here and asked my cousin for some advice. She happened to have done her Masters with Alexis (Mad Paws co-founder and CEO) and told me that Mad Paws was hiring.  
What do you love the most about working at Mad Paws? 
I think, to be honest, the people. We have a really good team and I've been here for 2 and a half years now. When I started, there was 5 of us in the office and now there's 17 of us in the office in Sydney and it's great.No two days are the same and then to top it off there's the perks like office snacks and dogs, cats and rabbits in the office which always makes things exciting! We have a really fun and easygoing culture at Mad Paws and you get to do a little bit of everything – I'm not just in Operations, I can help out Marketing or Product or try to help out Technology and HR and stuff. It's great to get involved with other teams, which doesn't happen at every company.
Tell me about something special you have on your desk
I have a few things on my desk! One thing I really love is my "no" button which I was given in our Mad Paws secret Santa this Christmas. It shouts "NO!" when you press it. I'm notoriously bad at saying no so that comes in handy sometimes!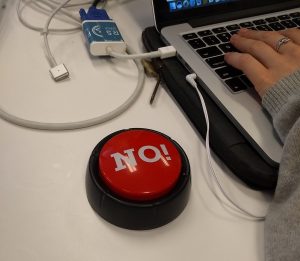 What do you spend your weekends doing? 
They vary! Either being absolutely chilled and spending the weekend reading a book and watching Netflix or socialising and going out. I love to get out of Sydney and visit my friends out in the country.
What do you have as the background image on your phone? 
It's my dog, Nit Noi. She's the first real pet my family were ever able to have because we grew up in Thailand and when we came back to Australia we adopted Nit Noi from the pound. She's a Border Collie x Dalmatian and she's 13 and a half now. She's very cute. Her name means "little bit" in Thai.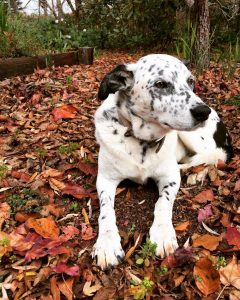 If you could pet sit any animal, what would it be?
It's got to be an elephant. I love them. It probably has something to do with growing up in Thailand because they're such a big part of life over there and are associated with luck. Never ride an elephant! Go to a conservation park and help wash and feed them but please don't ride elephants. 
---
Quickfire Round 
Smart or casual?
Definitely dress casually
Winter or Summer?
That's really hard. I like them both! At the moment, we'll go with Summer.
Morning or Evening?
Evening

Movies or Books?
Books, definitely. 
Dogs or Cats?
Dogs!
Comments
comments