Dogs, horses, chickens, pigs: you name them, she's cared for them! Our July Pet Sitter of the month Alara has minded pets on farms, cities, and everywhere in between. Now based in Darwin, NT, Alara can keep pace with the most active of dogs. This month, Alara shares her history with pets, and offers some tips for other Pet Sitters.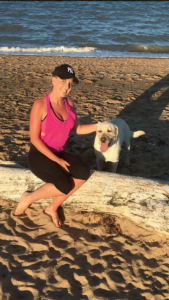 Why do you love being a Mad Paws Pet Sitter?
 I love animals and also enjoy helping people, and Mad Paws lets me do both. Being a Mad Paws Pet Sitter is something that works perfectly for me and brings me great enjoyment.
What's your favourite thing to do with your furry clients?
Being an exercise lover myself, I love taking the pets for walks or runs during their stay. As such, I offer this as a complimentary service for all bookings.
What was the first pet you ever owned? Do you own pets now? 
I grew up on a cattle property in Queensland and have been around animals all of my life. My first pet was a pony who will always have a special place in my heart.
I moved away for uni in 2011 to Townsville and at this time wasn't in a position to have a pet of my own. It was at this point that I realised I really missed being around animals. Fortunately, I soon stumbled across Mad Paws! Mad Paws was the perfect opportunity to take care of animals. As a bonus, it also helped me to support myself financially whilst I was studying.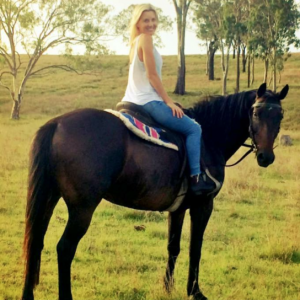 Do you have any particularly memorable furry guests?
Over the years I have looked after lots of dogs, horses, birds, a pet chook, and even a pet pig! Each pet has made a memorable impact, and I have also met some lovely Owners with whom I've remained friends.
What's your one top tip for new Pet Sitters?
Make the time to have a proper meet and greet prior to committing to the booking. I find that this will often eliminate any worries or concerns that the Pet Owner may have. It also gives the Sitter the opportunity to acquaint themselves with the pet to ensure that they are able to offer the exact care the pet requires.
Do you have a bird, pig, chook, or active dog that needs a carer whilst you're on holiday? Check out Alara's profile!
Comments
comments