Organising a meet and greet is a crucial part of the Mad Paws experience for both Owners and Sitters.  Find out why and how to have the best meet and greet by reading our top tips!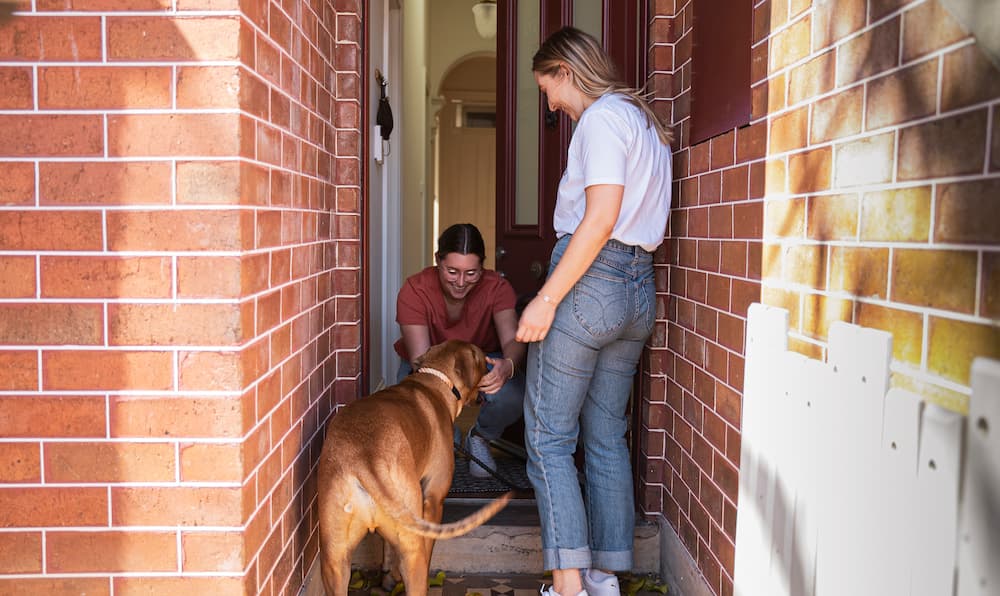 For Owners, setting up a meet & greet:
Allows you to judge how well-matched the potential Sitter is to your pet's particular personality.

Gives you the opportunity to check out your pet's temporary home (if you are booking pet hosting).

Lets you can see how comfortable your pet feels with the Sitter.

Allows your pet to meet and mingle with the Sitter's pets (if they have any). You can judge how well they get along and if you think your pet will be comfortable staying with them.

Means your pet will feel more relaxed when you go away as their Sitter will not be a stranger and their place will not be completely new.

Affords you a valuable opportunity to discuss your pet and give the Sitter an insight into their specific preferences. Got a fussy pet who will only eat their food if it's displayed in a certain way at a certain time of day? This is your time to make that clear!
For Sitters, having a meet & greet:
Gives you an opportunity to meet the pet and check that you are well matched and you are comfortable looking after him/her.

If you already have pets, it's a great chance to judge how well they get along with your potential new house guest!

Allows you to chat to the owner and learn all about your temporary pet! This is essential to make sure your furry guest feels comfortable and you feel confident that you are meeting all of their needs during their stay.

Starts building a relationship between you and the pet, making the upcoming booking far more enjoyable for all!
When should we organise a meet & greet?
We advise that you meet & greet before finalising or paying for your booking. If you are booking a long stay, we also recommend doing a test overnight booking in addition to a meet and greet. This allows both parties to be absolutely sure the pet will be happy and the stay successful.
Ok, got it. But where?
This one is entirely down to your personal preference. Some people like to hold meet & greets in the location o the booking – either the owner's home or sitter's home. If you don't feel comfortable visiting someone's home, why not start in a dog park or cafe?
We can't stress enough the benefits of organising a meet & greet before finalising a booking. Bookings are far less likely to experience problems when you have all met beforehand and understand what the other side is expecting.
Need some help to prompt questions in a Meet & Greet?