Having cared for animals for over 20 years, Pam of Mango Hill QLD is an experienced pet sitter who gives her furry house guests a five star service! She loves nothing more than taking time to get to know the animals who visit her, which allows her to give them the personalised care they need. With such care and attention, It's no surprise that she has many owners who book her time and time again! Pam was kind enough to take some time out of her pet filled day to give us an insight into her Mad Paws experience so far.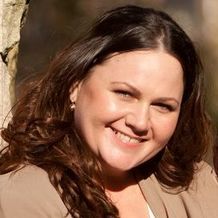 What made you become a Mad Paws sitter?
I decided to become a Mad Paws sitter after our 13 year old Old English Sheepdog, Gemma passed away. The house was so quiet without a dog here and we weren't ready to get a new one of our own yet so we joined Mad Paws so we could share other peoples' dogs.
Why should owners use Mad Paws?
I think owners should use Mad Paws because you will find people who are genuine dog lovers who welcome your little ones into their homes and spoil them!  I always have pet owners saying their dog seems so happy that they won't want to come home. Don't worry though, I have learnt that I can spoil them rotten while they're here and they love it but they still always love going home after their holiday.
---
What is your favourite thing about pet sitting? 
My favourite thing is getting to know each dogs personality.  Each one is different and they all have their little quirks and habits.  For example we have met a dog who is a serial dog bottom sniffer, a speed demon who loves to have his head out the window on the highway and cries when we are stopped at a red light and a puppy princess who will only eat her dinner when it's sprinkled in her bed.  One of my favourites is Oscar the golden retriever who thinks he's a lapdog, he gives the best cuddles ever!
​​What would be your advice for a new Mad Paws sitter?
The most important thing you can do for a visiting dog is to give them your time.  Some babies can be nervous and frightened about being in an unfamiliar home and away from their owners.  Spend time with them so they can build a bond with you and play with them so they release that nervous energy.
Do you have any funny stories from your time as a Mad Paws sitter?
I thought it was quite funny when I organised a meet and greet with a pet owner a few months ago and she forgot to bring her dog!  She was so busy trying to keep up with her 3 young sons that she completely forgot to bring her dog when they came for the meet and greet, it all worked out well in the end though and her gorgeous dog had a great time staying with us.
---
Comments
comments