Because cats sleep all day, and are generally calm in nature, some people forget that they enjoy playing.  Seeking too much attention, yowling or even constantly following you around the house, are the signs that your cat is bored and wants to play with you! Don't worry, our Mad Paws team have suggested toys that will keep your kitty's mind stimulated!
All the following toys can be purchased at any PETstock, within Australia. Catnip is optional for all these toys.

Meow & Me Bird 2 in 1 Pole and Swatter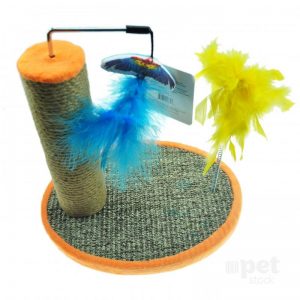 If you don't have the time to play with your cat all the time, then this one's for you! Not only does it come with a scratching pole and mat, it also comes with a bird toy, hanging off the scratching post, so your kitty can play for hours! There's also a feather on a spring for those cats who have extra energy! Lots of fun and available from PETstock for $39.99
Catit Massage Centre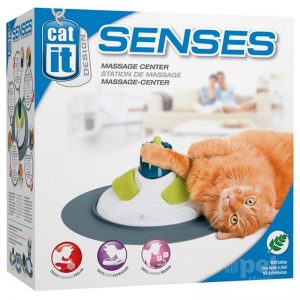 Yes, cats can get massages too! This cool toy is for those kitties that have come from the backyard after a long day of hunting and guarding their territory – Oh, and the other daily tasks like sleeping for 12 hours and eating five star cuisine. This toy provides different textures for grooming and scratching for your cat, so that they can relax and pamper themselves after a tough day. Price is $25.49 and is available here! 
Cat Tunnel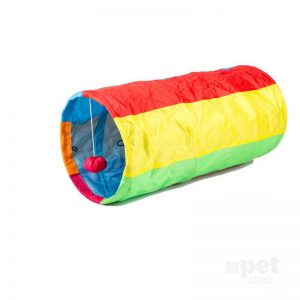 If your cat loves to squeeze itself into cardboard boxes or small places or just loves to hide from the world once in awhile, this toy is perfect for them. The Trouble N Trix model is not only the perfect size for your cat to squeeze in but also comes with a little playing toy, hung by a string. With this toy, your cat will be playing for hours. There's different types of these tunnels out there, prices ranges from $32.99-$43.99.
Towel wand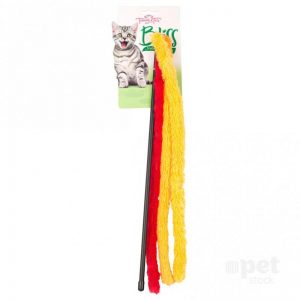 You can't go wrong with this toy. Pretty much anything you dangle with a string in front of your cat will easily keep them entertained. The thickness of the material makes it more enticing for your cat to practice their hunting skills, forcing them to move more, instead of being limited to one spot in the house. With this toy however, you will need someone to dedicate some time to play with your cat. If you thin your kitty would enjoy a game of chase, this is the toy for them! 
Catit Play circuit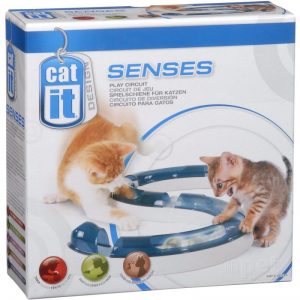 We saved the best til last! This toy has sight, sound and touch senses for your cat, assuring countless hours of exercise. Unsurprisingly, this also helps with their hunting skills,  training their brains with quick thinking and reactions to sounds and sights. If your cat is really attention seeking or is always looking for something to do, this toy will do the job for you. Currently on sale for $25.49.
Let us know if any of these toys work for your kitty! Better yet, if we happened to miss out on any awesome toys – let us know! We always love ideas and improving content for our meow-gnificent Mad Paws customers.
Comments
comments