Some puppers are among the hardest to train dog breeds. They would rather frolic than play fetch. They'd rather follow their own path than follow directions. And they'd definitely rather be themselves than, well, behave.
And if you own one of the hardest to train dog breeds, you probably already know it. So, consider this a celebration of your hard work!
Because, while these defiant doggos can be a handful, they're also goofy, clever, well-meaning, and loveable enough to keep a smile on our faces. We adore them, even though training them can be a challenge.
In this article, we'll highlight some of the hardest to train dog breeds that are popular in Australian homes, as well as some background as to why they are the way they are. By the end, you'll have a better understanding of your pup and some takeaways that can help with training.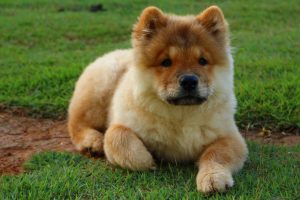 #1: Basenji
The Basenji is a highly intelligent, independent dog breed with a quick wit and even quicker gait. They are clever problem-solvers who know just how smart they are.
Of course, these qualities make them difficult to train, but why are these doggos like this? It probably goes back to the breed's early days as hunting dogs in Central Africa. These dogs were so good at what they did that one community might include around 50 dogs. Make no mistake, though – Basenjis weren't pets. They lived outside and learned to fend for themselves when food was scarce. As a result, self-sufficiency is basically baked into the breed.
Basenjis can learn new skills, provided the sessions are fast-paced, interesting, and heavy on the treats.
#2: Afghan Hounds
With that long flowing hair, Afghan Hounds are a sight to behold. They're also part of the sighthound group—they originally served as hunting dogs in the mountains of modern-day Afghanistan. Their job was to keep up with the prey, which could be anything from hares to leopards, and distract the animal until the hunter finally caught up. It was a dangerous task that required independent thinking and a large dose of courage. 
The life of an Afghan Hound is no longer so high-stakes. Even so, they still retain their aloof sense of duty and independence. They excel in certain training environments, like when they need to chase or track. But learning how to sit, stay, and play fetch aren't very appealing to this regal doggo.
#3: Bloodhounds
Similar to the Afghan Hound, Bloodhounds were bred for a specific task that they execute to perfection. With an incredible sense of smell, Bloodhounds are able to lock in on a scent and follow it to the end of the trail. In fact, they're so good at it that criminal courts are willing to use evidence uncovered by Bloodhounds in some countries. Rain or shine, through mud and muck, the Bloodhound will keep going.
This dedication lands the Bloodhound a place on the list of hardest to train dog breeds. In their mind, learning to sit is not nearly as exciting as putting their nose to work. So, it's best to train these doggos in a space with few distractions, and bring as much patience as you can muster. With enough encouragement and treats, Bloodhounds can learn the basics. However, they really shine when they're learning to track.
#4: Siberian Husky
Ah, Siberian Huskies. The ultimate working dogs. Harness them up to a sled, and they'll run to their heart's content, no matter how freezing the weather conditions.
Because these dogs have so much energy, they can be a challenge to train. Getting them to slow down enough to learn something new is a little bit like trying to wrestle a wave.
The secret to training this dog, then, is exercise. Once they've burned off enough energy to stop bouncing off the walls, they can transform into wonderful students. Of course, with a dog that can run up to 160km in a day, that's easier said than done. Siberian Husky Owners can rely on the help of dedicated Dog Walkers to help manage those high exercise needs!
#5: Chow Chow
With their impressive fluff and regal attitude, Chow Chows may be crowd-pleasers. However, these doggos are not always people-pleasers. Independent and aloof, Chows are not afraid to do what they please, when they please. It's only under the guidance of experienced Dog Owners that they bend to someone else's will.
Why is this? Because, the Chow Chow was bred to be a fearsome guard dog. Back in the day, these pups patrolled their wealthy Owners' estates day and night. As a result, they're not big on exercise, don't back down from a challenge, and maintain a healthy dose of self-assurance.
Like the other dogs on the list of hardest to train dog breeds, Chow Chows can be trained with patience. But, for the best chance of success, it's best to start building rapport with this pup early. 
#6: British Bulldogs
The British Bulldog's stubbornness harks back to an unfortunate time period for the breed. These stocky, muscular dogs were originally bred for the (thankfully) long-gone practice of bull baiting. 
For the Bulldog to succeed at this sport—and avoid injury from a massive, angry bull—this short-statured dog needed to think quickly and commit fully. Any misstep or hesitation meant injury or death, so they weren't about to wait for anyone's permission.
The British Bulldog has come a long, long way from this violent past. In fact, they're one of the best dogs for families and are often the most laid-back pup at the dog park. But, they didn't shed their independence, and training can take a bit of patience and proper encouragement. 
Now, if you're looking for a Bulldog more open to training, you might look into the Australian Bulldog. These puppers are still a bit hard-headed, but are comparatively more energetic, engaged, and people-pleasing.
Note on training low energy breeds like the Chow Chow, British Bulldog, and Aussie Bulldog: Training these doggos is much easier with the help of tasty treats. But because these dogs aren't excited about exercise, weight-gain is a risk. Short training sessions will keep your pup from going overboard, and you'll also want to get them on a balanced dog meal plan, filled with fresh ingredients.
#7: Dachshund
Dachshund Owners can attest to the fact that these small dogs are absolutely brimming with confidence. Whether they're at home, the dog park, or their Dog Sitter's house, this dog will make sure they're calling the shots.
That Doxie confidence probably dates back to their rough-and-tumble past as scent hounds. These dogs were responsible for chasing after burrowing prey much larger, and possibly even fiercer, than themselves. So it's no surprise that they continue to act like the VIP (very important pup) wherever they go.
The Dachshund's grandiose personality is part of what makes them so loveable. And you can leverage that to make training a little easier. If you can shower them with plenty of praise and treats to make them feel like the little royals they are, they'll respond well to training. And, it doesn't hurt to conduct your training sessions in an area without the distraction of an audience.
Training the hardest to train dog breeds isn't impossible. But Owners of these dogs deserve some extra praise!
These doggos may take a little bit of extra patience and maybe even a pocketful of treats. Even so, we love them for their independent thinking, confidence, and commitment to following their own path.
The world may call them the hardest to train dog breeds, but Owners of these doggos know just how special they are!
Comments
comments