Celebrities are pet lovers, just like the rest of us! Check out these celebrity pets living the high life with their famous owners! 
Liam Hemsworth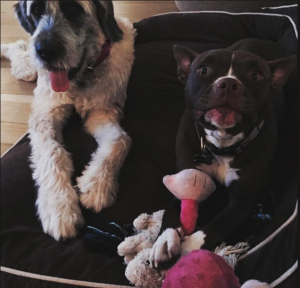 It's no secret that Liam adores his two rescue dogs Tani the Pitbull and Dora the Labradoodle. Dora is reportedly responsible for Liam rekindling his romance with singer Miley Cyrus. Cyrus reportedly saw Dora in an LA shelter and sent photos to her ex, who went straight to pick up the pooch as soon as he returned to the US. A few months later, Cyrus had moved back in and the engagement was back on!
George Clooney 
Clooney has rescued three dogs but says his rescue Cocker Spaniel Einstein will always have a special place in his heart. Rescued from a California shelter at five years of age and due to be euthanised hours later, Einstein travelled the world with Clooney until he passed away earlier this year. 
Amanda Seyfried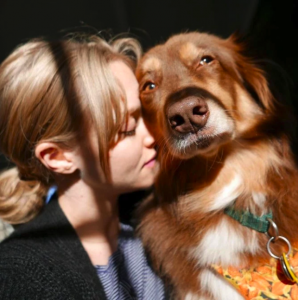 Amanda claims that her Australian Shepherd rescue dog Finn changed her life:"He feels deeply. I love just randomly going upstairs and falling asleep next to him. It's my favourite thing in the world.". Since adopting Finn, Seyfried has become a campaigner for Best Friends Animal Society, speaking out against commercial breeding and supporting adopting dogs instead. 
Margot Robbie 
After getting married last year, Robbie has added to her family by adopting tiny pup Boo Radley. Robbie also adopted a rat from the set of Suicide Squad last year and has aptly named him RatRat. 
Taylor Swift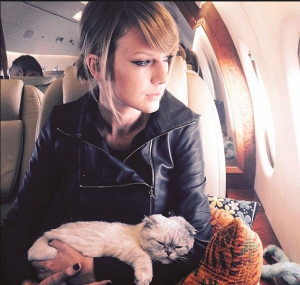 It's arguable that no one is more obsessed with their cats than Taylor Swift. Meredith Grey and Olivia Benson are Scottish Folds who live it up in Swifty's penthouse, fly on private jets across the world and regularly appear in front of her 103million Instagram followers and receive MILLIONS of likes.
Tom Hardy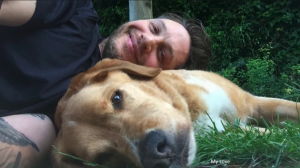 It's no secret that PETA spokesperson Tom Hardy is a hardcore dog lover.  Hardy adopted his Labrador cross Woody after he ran out in front of his car in California at 11 weeks old. Sadly, Woody passed away in June this year after a six month battle with a muscle disease. Dog lover Tom took to his blog to say goodbye "Thank you Woody for choosing to find us..I love you beyond words. To the moon and back again and again to Infinity and beyond. Run with Max now and the Angels. I will see you when I get there. With all of me I love you. Always. Thank you for Your love beautiful boy.'
Emma Stone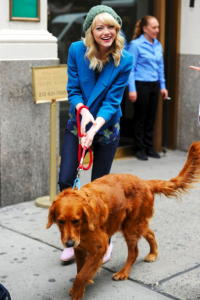 Emma Stone and boyfriend Andrew Garfield rescued Ren the Golden Retriever from a high-kill shelter in Los Angeles. They initially agreed to foster the 2 year old pooch to give him a break from the shelter but decided they couldn't part with him and officially adopted him on Christmas Eve 2012. 
Ryan Reynolds & Blake Lively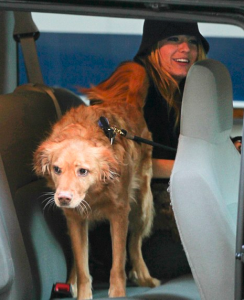 Before getting together, Ryan and Blake already had a dog each; Penny and Baxter. Their furry family was completed with the addition of Billie the rescue pup! 
Hugh Jackman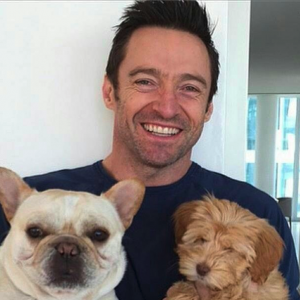 Hugh Jackman's pampered pooch Dali the Frenchie was joined by "early Christmas present" Allegra the Poodle cross in 2014. The two can be found snuffling around New York City causing chaos! 
The Obamas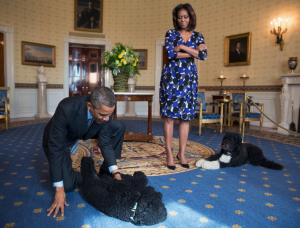 During his presidential campaign, Obama reportedly promised his two daughters that when it was over they could have a dog. Bo the Portuguese Water Dog arrived at the White House in 2009 and a few years later was joined by Sunny. 
Ed Sheeran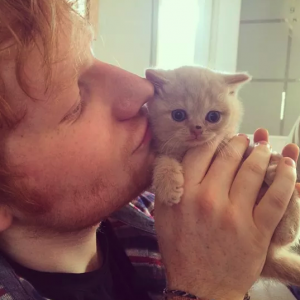 Ed has had his two Scottish Folds since birth and has named the sisters after snacks: Dorito and Calippo. He explains: "Dorito's this little ginger cat with pointy ears, and I was like, she looks like a Dorito. And then Calippo's just a bit, she's a bit… [She makes you melt?] Yeah."
Comments
comments