Dog lovers, the results are in. Earlier this year, we launched a competition to find Australia's Furriest Foodie. Our criteria was simple, but timeless: we needed a dog whose face expressed the red-hot longing for dinner that we all feel in the moments before mealtime. Yes, we only accepted doggy entrants. However, in a way – a deep, profound way – the winner was going to represent ALL of us. The triumphant pup would claim two prizes: a year's supply of free Dinner Bowl raw dog food, and the official mantle of "Dinner Bowl Dog". 
In our quest, we trawled from Sydney to Perth, from Hobart to Cairns. And, yes, of course, we expected to find some cute doggos along the way. What we didn't expect, though, was the sheer depth, breadth, and richness of the entrants. For over a month, we received photo after adorable photo of amazing pre-dinner dogs. If there was any justice in this world, they would all be winners. 
However, much like the Highlander, there can be only one. That's why we're honoured to announce that the title of Australia's Furriest Foodie goes to one Chip the Cavoodle. 
A white-bearded furbaby from Sydney, Chip's photo shares a story. Look deeply, and you'll see a sonnet in those eyes – a sonnet that tells of yearning and pride. Yearning that his Owner will soon issue the "Eat" command; pride that his desire waits for no master. For these reasons, and so many more, Chip is worthy of his new moniker as the Dinner Bowl Dog. Enjoy your year's supply of raw dog food, noble Chip. You've earned it with your eyes. 
Of course,  as we mentioned, Chip was in good company. Here are our five finalists from around Australia! 
Arlo the Dobermann from Warren Park, QLD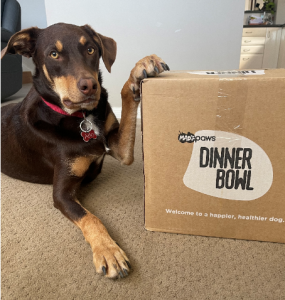 Nala the Golden Retriever from Moonee Ponds, VIC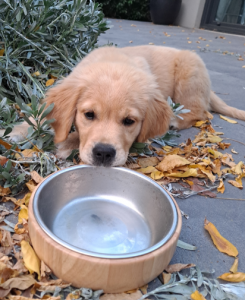 Ben Stroop's Staffy from Bayswater, WA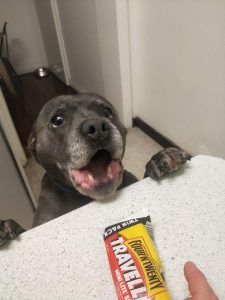 Cranky Steve the Cavoodle from Bondi Junction, NSW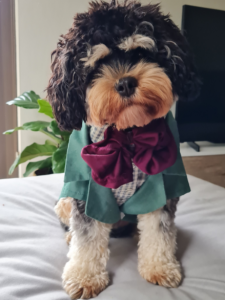 Mack the Australian Shepherd from Glenroy, VIC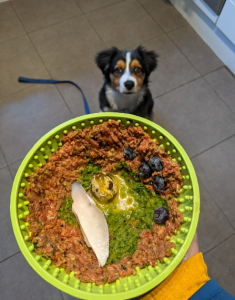 Do you live with a canine furry foodie? Share your photos in the comments section! 
Comments
comments