Name: Justus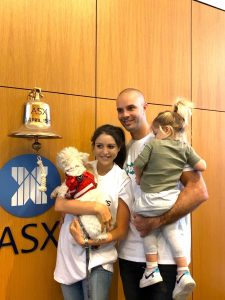 Job Title: Group CEO
Pets: Guss, a mixed breed rescue dog
What were you doing before Mad Paws? 
I've always been involved in the startup world, beginning back in my birthplace of Germany. There, I ran the marketing for a Yellow Pages company. I then moved to Australia and started working as the Marketing Director for Getprice, which is a shopping comparison website. 
After Getprice, I almost accepted a job offer at Google, but turned it down to launch a group buying site called Spreets. I actually called Google the day before I was supposed to start and told them I couldn't accept the role. Walking away was a big decision for me back then; fortunately, Spreets became a success, so in hindsight it was probably the right decision. 
Since then I've been involved in all different kinds of businesses, from Airtasker to VICE Golf.     
What do you love most about working at Mad Paws? 
For starters, it's a feel-good industry. Pets play such an important role in our society, and it's a privilege to contribute to their wellbeing. From a business perspective, the pet space is also one of the fastest growing industries in the world, so it's an exciting time to be involved. 
We also have a very passionate team, which makes coming to work a joy. Many of our staff have been with us for some time, and we're also welcoming new team members every month. It really excites me to watch the team grow, and see existing team members progress to the next level. 
Tell me about something special you have on your desk
I'm definitely a fan of Blu tack when it gets into my hands. For the same reason, I always have some kind of fidgety toy within reach. At the moment, I have a fidget spinner which I "borrowed" from my daughter. It's useless, but I find myself picking it up several times a day.

What do you spend your weekends doing?
I spend some of my time advising and investing in other businesses, which I greatly enjoy. I also try to remain as sporty as I can; I usually play golf once a week, and I play a bit of tennis. In fact, I often play against Alexis, Mad Paws' CEO of New Business. So far, I'm pleased to report that he hasn't won a set against me this season! 
What do you have as the background image on your phone? 
A photo of my daughter, Mali. She's two-and-a-half years old, but already she thinks she's more like five-years old. 
If you could Pet Sit any animal, what would it be? 
I've always been fascinated by lions and tigers, but I wouldn't want to Pet Sit one. Instead, I'd rather Pet Sit a smaller dog. This might seem obvious given my industry, but I
love
dogs. I also know that Mali loves puppies, so a small dog would brighten her day.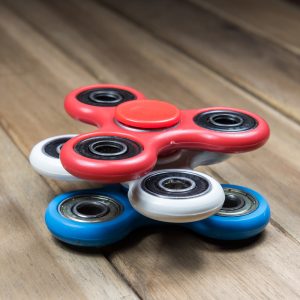 ---
 Quickfire Round 
Golf or basketball?
Golf…although several years ago I would have said basketball. 
Apple or Tesla?
Apple, but only because I use Apple more, and I think Tesla is overpriced.
Greg Norman or Michael Jordan?
Michael Jordan
German ale or Australian ale?
German ale
Cryptocurrency or real estate investment?
Real estate
Dogs or cats?
Dogs, although I have a soft spot for cats, as well.
Comments
comments