Last time we heard from Dr Alex Hynes from Bondi Vet, she discussed emergency transport for your pet. In this post, she shares the most critical information needed for the first steps in a pet emergency.
For more insights, follow Dr Hynes on Facebook and Instagram, and read her new book: First Call for Dogs.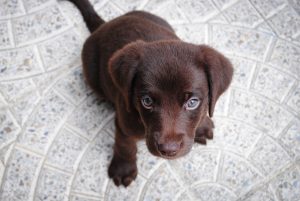 As an emergency vet, I see a lot.
I spend nights and weekends treating much loved animals in scenarios their Owners thought would never happen. In most cases, they are not prepared for what to do next. For example, we all know that chocolate is bad for dogs — but how much is toxic? Moreover, what should you do if your dog raids the dessert bar? I wrote my new guide First Call for Dogs for all the Pet Owners out there who have said to me: "I wish I knew." There are some very simple things you can do when your dog is in trouble and often it is the first minutes after an incident, before you get to medical attention. that are the most critical.
Here, I share some of the essentials for common doggy emergencies so you'll never have to say "I wish I knew."
Common Dog Emergencies
Bites and Stings 
Snake bites and ticks are the most life threatening nasties in this part of the world. However, there are also many other critters that can get their teeth and claws into your pup: bees, wasps, spiders and ants. At best a bite or sting may cause pain and swelling which can be relieved with ice and pain relief medication and at worse it can cause a severe allergic (anaphylactic) reaction.
Look for: Difficulty breathing, drooling, shaking, vomiting, collapse.
First Steps: If your dog is visibly distressed, then applying an ice pack while you transport them can relieve their discomfort. Never use human medications to try to treat the pain as it may not be safe for your pet.
If you find a tick on your dog then remove it by grasping it between your thumb and forefinger right down on the skin. From there, simply give it a slight twist and pull. Don't be concerned about leaving 'the head' in, as removing the tick itself means it can no longer inject the toxin contained in the saliva. However, your dog will likely need treatment for tick paralysis if they are showing any signs of being affected.
If you think your dog has been bitten by a snake you'll need to get them to veterinary attention straight away as lifesaving antivenom may be required (depending on the type of snake). If the snake is dead and you feel comfortable to do so, bring the body with you in a bag. This will help the vet to identify the type of snake quickly and administer the appropriate antivenom.
Swallowed objects
Believe it or not, toys, socks, sticks, rocks, and corn cobs, are very commonly ingested by dogs. Dogs love corn cobs, which is a problem. They can be easily swallowed whole but are not digestible, and will likely become lodged in the intestines. Sticks can not only cause serious impalement injuries to the mouth and throat, but when swallowed, can perforate the gut.
Look for: signs of pain, drooling, vomiting, or refusing to eat.
First Steps: If you see your dog swallow something (like a paddle pop stick or a skewer for example) get them to a vet as soon as possible. The object may be able to be retrieved from the stomach using a camera endoscope. Don't wait and see, because if it gets stuck further down, it may require more risky and expensive surgery.
Toxicities
Dogs are renowned for eating things they shouldn't. Knowing which things may just cause an upset stomach and which are potentially toxic is very important.
Some foods like grapes and onions are safe for people but can potentially cause organ damage in dogs. Other common situations arise when a curious pup ingests medications that were sitting on the bedside table or raids chocolate, or gum (containing xylitol) from a handbag.
Look for: evidence that your pup has accessed food or other substances they shouldn't. Signs will vary depending on the type of toxin involved. However, if your dog is behaving abnormally or there are signs of ingestion (like a chewed up packet) then seek veterinary attention.
First Steps: Take any chewed up packets with you to help the vet identify the substance and how much may have been eaten. Vomiting may be induced to empty the stomach. Other supportive measures include intravenous fluids or activated charcoal. These will help bind up the toxin in the gut to allow it to be passed safely. 
Heat Stroke
As the summer is upon us, we should remember that dogs can overheat very quickly. This is especially true if they're out having fun at the beach or running around with other pups. If you have a elderly or overweight dog or one with a short nose (like a pug or bulldog) then they will be particularly prone to heat stroke as they cant effectively cool down via panting.
Look for: Signs of distress, heavy breathing, unsteadiness on legs, collapse.  
First Steps: Get your pup into the shade and run cool water over them using a hose or similar. This will help to lower the body temperature. Offer a small amount of water but no food. Keep a wet towel over them while you transport them to the vet.
Top Five Tips to Keep Your Pet Safe 
Keep Preventative Medication Current
None of us want to give our pets chemicals for no reason, but part of keeping them safe is using preventative medications. Tick paralysis is often fatal and hundreds of dogs die every year from this condition. As such, it's my belief that prevention is essential.
Learn CPR for Dogs
First Call for Dogs contains a guide to performing CPR which every Dog Owner should know and may save a life. There are also organisations who run CPR training for pet owners so do an online search for what's available in your area.
Identify the signs that tell you your dog is in pain
Most importantly – you know your dog better than anyone. If they aren't behaving like their normal selves then get them checked out by your vet for peace of mind.
Have a First Aid Kit on Hand
Just as for your family, a first aid kit provides you with materials to help you help your pet in those first minutes. First Call has a list of the essentials for your pet's first aid kit.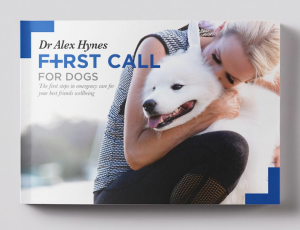 Comments
comments