In this post, Dr Alex Hynes from Bondi Vet and the Animal Emergency Service discusses how to transport your pet in an emergency. For more tips, follow Dr Hynes on Instagram and Facebook, and check out her new book: First Call for Dogs.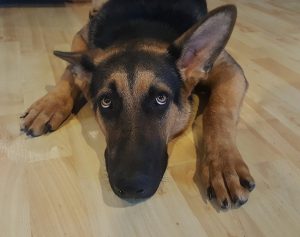 It's hard to ever be completely prepared when you find yourself in a situation where your pup needs urgent veterinary attention. Whether they have eaten something potentially toxic or have had an accident, it can be a very worrying time. Knowing what steps to take when transporting your pooch to veterinary help is part of being a responsible Dog Owner. Your dog will often sense your emotions, so remaining positive and talking calmly will provide them with some important reassurance. 
Here are five ways you can be prepared. 
1. Get a second person to help you
Having someone else to assist you to get your dog into the car may be essential – especially if you have a large dog who is recumbent. That person can also attend to your pup while you drive. This will allow you to ensure you don't put yourself, your dog, and other drivers at risk on the road.
Most people are more than happy to help out in an emergency if you are home alone. Simply ring a friend who is close by or knock on a neighbour's door.
2. Don't put yourself in danger
Although your first reaction will be to want to comfort them, try not to handle your dog unnecessarily. Dogs who are very stressed or in pain may bite or show other aggressive behaviour that is uncharacteristic for them under normal circumstances. A pet carrier is often a good safe place for a small dog during the car journey. Wrapping your dog in a blanket or towel also provides protection (for both of you). It can also be used as a stretcher for larger dogs. 
3. Know where you are going and call ahead
Have the phone number and address handy for both your regular vet clinic and emergency vet hospitals in nearby locations. By doing so, you will know where you are going during an emergency.
It is also good to familiarise yourself with the quickest and easiest route to your destination. There is nothing more stressful than getting lost! Add it as a favourite location in your GPS so you can access the directions quickly.  You could even do a test trip to find the best route and how long it will take.
Calling ahead to the vet with details of your emergency and estimated time of arrival gives the veterinary team a head start, and allows them to prepare for the type of emergency for which you are bringing your dog. 
4. Check if there's anything you should do for your pet before you start the journey
In some pet emergencies, you may save your dog's life by starting first aid before you get into the car. Examples would be cooling your dog if they're suffering from heat stroke or rinsing your dog's gums if they have mouthed a toad. Having a doggy first aid book easily within reach, such as my book First Call for Dogs, is essential for any Dog Owner. It outlines what to do and what not to do in each pet emergency situation. It also details what to expect when you reach the vets. 
5. Know what to bring with you
Bring any medication your pet is taking, and any information about any medical conditions they may have.
It's also useful (but not essential) to have your pet insurance details with you.
Whenever possible, bring the person who witnessed the accident or can describe what has been happening with your dog over the time since he or she became unwell. This way, they can immediately answer any questions the vet may have.
Knowing how to transport your pet safely and confidently in an emergency means you can provide your pet with prompt veterinary attention when they need it most.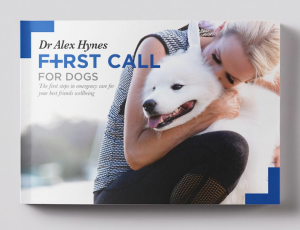 Comments
comments