Now that 2019 is over, you can assume that your dog is putting together a list of new year's resolutions. They probably involve things like remembering where they buried their favourite toy in the backyard and getting really good at catching the frisbee before it hits the ground. They'll probably be hoping for more midday walks with their favourite Dog Walkers, too. As a loving and responsible Owner, you want to support your doggo's personal 2020 goals. But there might also be a few 2020 resolutions that can make the next ten years even better. Here are our top four ways to prepare your dog for another decade of fun.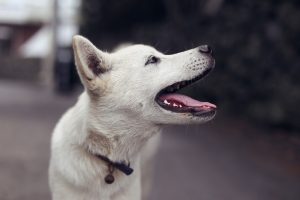 #1: Prepare your dog for stardom
Let's face it. Your pupper deserves fame, and in 2020, you can make them the petfluencer they're destined to be.
So how can you do it? Well, in the 20-teens, it was all about IG, but that huge social media platform can be a competitive landscape for rising doggie stars. You might have more luck on newer platforms like Tik Tok and Lasso. While these video sharing sites may well go the way of Facebook by 2025 themselves, now's the time to lead the pack with your best doggo videos.
There are a few reasons why we're excited about more Dog Owners sharing their special pups online in 2020. On the one hand, we just absolutely love to see the online dog community. It is the purest and best part of the internet. I mean, have you seen our post on the 8 Dogs Who Couldn't Hide Their Excitement for the Long Weekend? It's pure gold.
But also, when Dog Owners spend more time recording and posting their unique puppers online, everyone is inspired to spend more quality time with their own doggos. So even if you don't end up with millions of followers, your dog will love the extra attention and might inspire doggie-Owner bonding time around the world.
#2: Prepare your dog for a hygiene glow up
2020 is going to be all about glamorous grooming techniques. Professional dog grooming services are only going to get more popular in the next decade as we shift towards higher quality pet care. So, if you want your dog to have a healthy, shiny, luxurious coat, now's the time to start thinking about grooming glow ups.
But it's not just about coat hygiene that will prepare your dog for 2020. We're also focusing more on doggie dental hygiene. At the start of this decade, most Dog Owners were not well-versed in canine dental health. Now, though, there are plenty of products that make brushing your dog's teeth quick and easy.
If you haven't built up a dental care routine with your pup yet, you should consider adding it to your list of goals for the next decade. Experts agree that dog teeth cleaning can significantly improve your dog's health and even lengthen their lifespan. To learn more about the right dental care plan, check out our article how to care for your pet's teeth.
#3: Prepare your dog for new adventures
In the new decade, we're going to see more and more places becoming dog-friendly. So, how can you prepare your dog for the change?
One way might be to freshen up their wardrobe. Harnesses are preferable to the traditional collars of the 20-teens and will ensure that they're comfortable and in control when you're out and about. Another great wardrobe addition should be temperature-safe booties. If your pup is going to accompany you to stores, restaurants, and parks, you'll want to keep their feet safe from hot sidewalks.
We're also expecting to see more fashionable products for adventure dogs in 2020. That means you'll be able to find the perfect life jacket for when you take your dog paddle boarding. There are also backpacks and performance wear for when you're heading out for a hike. And you can even find better bike trailers for when you want to hitch your dog up for a nice bike ride.
#4: Don't forget to show some love to the last decade
Saying goodbye to a decade is a momentous occasion. You might celebrate by doing a doggie minimalism cleanse of old toys and worn-out dog beds. Or, put together a photo journal of how much your dog has grown in the last decade.
Another fantastic way to prepare your dog for 2020 is to enrol them in an obedience training refresher course. Because while they may have learned the basics when they were wrinkly little puppies, it's always a good idea to keep them up-to-date with the latest training courses. That way, they'll be going into the new decade as the most well behaved little fluff balls in the neighbourhood.
How will you prepare your dog for the next decade?
Dog-themed New Year's party? New toy scavenger hunt? List of fun new adventures to try?
Whatever you're planning for the next decade, we'd love to know. Share your plans to prepare your dog for 2020!
Comments
comments