Wouldn't it be amazing if you could speak to your dog? Even just for an hour? What would you want to ask them? The Mad Paws team have come up with the questions we'd like answered!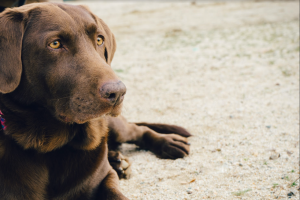 Who's your favourite human in our family? (Please say it's me…) 


 

What are you dreaming about when you run and growl in your sleep?




 

Do you have a name for me?


 

Do you really love your treats? Is it annoying that you can't tell me which brand or type you prefer?




 

When I leave, do you worry that I'm never coming back? 


 

When I pretend to bark and growl at you, am I actually saying something in dog language?




 

Do you get bored of eating the same food every single day?


 

What can you tell about another dog just by sniffing his butt?




 

Do you feel embarrassed when I dress you in outfits and other doggos see you? 


 

Do you really know your name?


 

What do you do all day whilst I'm gone? 


 

Do you think it's weird that I pick up your poop? Do you wonder what I'm doing with it? 




 

Do you realise that your feet smell like popcorn? It's amazing.


 

What do you think I am? Another – hairless – dog? A weird creature who follows you around?




 

Are you genuinely THAT excited to go for a walk?


 

Does it feel like an eternity when I leave you, even though it's just one hour?




 

What are you barking at when you go crazy in the park? 


 

Who is your best doggy friend? 




 

Why does me scratching behind your ear make you do that weird thing with your leg?


 

If you knew that your life span was only one seventh of a human's, would you nap less? 
What would you want to ask? Let us know in the comments below! 
Comments
comments