Name: Shannon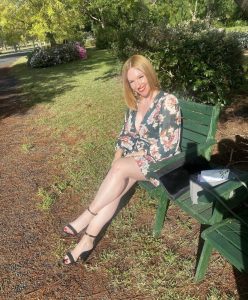 Job Title: Office Guru
What were you doing before Mad Paws? 
I was the Executive Assistant to the CTO of an aerial imaging company in Barangaroo. There was a great team at the company, and I really enjoyed working alongside engineers and tech professionals. They were mostly introverts while I'm an extrovert, but I really felt that they were my people.
What do you love most about working at Mad Paws? 
I love the fact that everyone has that fire in the belly. They're all driven to succeed both individually and as a company, but there's still a relaxed vibe in the office. The fact that the workplace is pet-friendly is also a major plus.
Tell me about something special you have on your desk
The most special thing I keep on my desk is the ring
Brooke
made me for Christmas. She made rings for all of the ladies at Mad Paws, but as I'd only joined the team a couple of weeks before Christmas, I hadn't expected to receive one. When she gave me a pink crystal ring, I was really touched. Pink is my favourite colour, and she'd made the effort to personalise my gift after such a short time. 

What do you spend your weekends doing?
Jet skiing, long-distance walking, drinking coffee, and taking my Jeep off-road.
What do you have as the background image on your phone? 
A hot pink Jeep Wrangler! As of August, I will have owned it for four years. It was a birthday present, and I love finding any excuse to take it on an adventure. 
If you could Pet Sit any animal, what would it be? 
Probably a lion, a tiger, a panther, or anything from the large cat family. Maybe it's because I own a Turkish Van, but I've always been fascinated by big cats. If it were a domestic animal, I'd choose an adult
Maine Coon
; they're among the largest of the domestic cat breeds.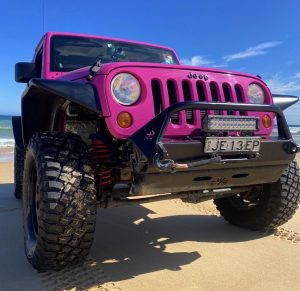 ---
 Quickfire Round 
Jet skiing or off-road Jeeping?
Jeep, in a heartbeat.
Walks on the beach or hikes in the mountains?
Walks on the beach
Sushi or Mexican cuisine?
Mexican cuisine. Believe it or not, I'm not a fan of sushi.
White coffee or black coffee?
White coffee, extra hot.
Turkish Vans or Maine Coons?
Turkish Vans, but it's a tough choice. 
Dogs or cats?
Cats. I love dogs, but I've been a lifelong Cat Owner. In fact, I had my first cat when I was five, and her name was Tina Turner.
Comments
comments