A good Pet Sitter can teach a furry friend a thing or two. A great Pet Sitter can learn a thing or two from every furry friend they care for. A local of Kalamunda, WA, this Sitter has a knack for caring for older pets. Meet Diana, our April Pet Sitter of the Month! 

Why do you love being a Mad Paws Pet Sitter? 
What I love about being a Mad Paws Sitter is a chance to stay in different suburbs and meet new pets. I learn a lot from each dog or cat I meet and care for. I get to scope out new dog exercise areas, deal with different quirks, and really bond with the animal.
What's your favourite thing to do with your furry clients?

 
I've got to be honest: my favourite thing is cuddles! It's so nice to come back to a house and have an animal happy to see you. Snuggling on the sofa while watching a movie after dinner is absolute heaven.
What was the first pet you ever owned? Do you have your own pets now?
My first pet was a cat with no name when I was in primary school.  My Dad wouldn't let it in the house!  Now I am surrounded by pets at home with three dogs and a cat of my own.  I miss them when I'm away looking after other people's pets, but I know my family are looking after them with all the love in the world.
Do you have any particularly memorable furry guests?
I looked after three beautiful cats over New Year. The eldest was 19! She was still capable of getting up on the bed to wake me up!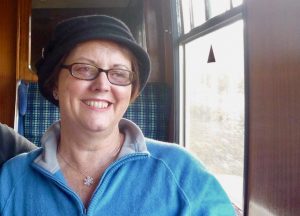 If your furry guests could talk, what one question would you ask them at a Meet & Greet? 
What makes you happy?"
What's your one top tip for new Pet Sitters?
Don't be afraid to ask lots of questions at the Meet and Greet. People love to talk about their pets and the more you learn about them, the easier it is to make them comfortable when you are looking after them. And don't worry if a pet doesn't take to you right away. Sometimes they take a couple of days to get used to a new person.
Looking for a super-Kalamunda-listicexpialidocious Pet Sitter? Visit Diana's profile!
Comments
comments