Whether you have a couple of older children or a baby on the way, you may be wondering about the best dog breeds for families. Indeed, adding a dog to your happy family will make your home even warmer and more full of love. Of course, it's also a big step. By finding the right breed and trusted Dog Walker to help you take care of your new furbaby, you'll be thrilled to have that new ball of fluff in your home.
In this article, we're excited to share with you the five best dog breeds for families. Take a look at these adorable contenders to see which one would fit best in your family!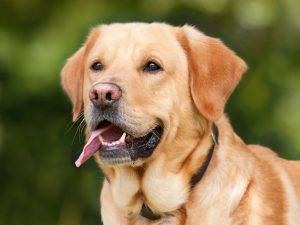 This has long been one of the most popular dog breeds around the world. Labradors are loyal, gentle, and absolutely love a good cuddle. They have enough energy to run around all day with the most energetic of children. By contrast, they also wouldn't mind a long afternoon of lounging on the couch with your teens, either.
There are a couple of things to consider when inviting a Labrador into your life. They are energetic and will require the help of all family members to keep them well exercised and engaged. And, boy, do they shed. Be ready for constant brushing and cleaning up after this loveable dog.
This dog is a true gentle giant. They'll happily join in on all family activities without much of a fuss or even a bark. They're gentle, eager-to-please and sensitive, and they get along well with everyone.
Like the Labrador, these doggos will shed quite a bit. But they won't need quite as much exercise. A nice leisurely stroll once a day and a friendly game of tug-of-war should be enough.
The Boxer may look like an intimidating dog to have in a house full of children, but their looks are deceiving. These pups are gentle and patient with children of all ages, and will play for hours on end.
Something to know about Boxers is that they are high energy. In other words, you'll need to exercise them daily to keep them from becoming a terror in the home. As your kids get older, your Boxer will retain that energetic personality, which will be great for the entire family.
The first small dog on our list, the Papillon is an excellent family companion. They're small, sweet-natured, and intelligent, and they'll easily bond with each family member. Papillons love to be surrounded by people, so big families are ideal.
The only thing to keep in mind about the Papillon is that this dog can be fragile. Rough play with kids can be dangerous, so make sure they're not in a household with toddlers.
The Yorkshire Terrier is another small dog that will feel right at home in a family setting. They are sweet and playful, and can trot along to any family activity. These little doggos are full of energy and absolutely can't stand being away from their loved ones.
Like the Papillon, these little pups are prone to injury with rough play.
And there you have it – the best dog breeds for families!
As you start your search for the best dog breeds for families, keep these five dog breeds in mind. But remember, always spend time with a doggo before taking them home. Each animal is unique and may be a bit different from the breed standard.
Also remember to keep every family member involved in the choosing process! In a dog-friendly household, everyone in the family will have a role to play in your pup's life. As such, it's a good idea to include all family members from day one.
Have a dog that's not on this list? Share your stories of how your dog became a beloved member of your family!
Comments
comments