If you live in a flat, you're probably in search of the best dog breeds for apartment living. Luckily, with the right breed and the help of an experienced Dog Walker, you can have a happy apartment dog.
With these five best dog breeds for apartment living, you won't have to give up your dream of owning a dog – or become a cat person. And, when you're ready to bring home your pup, make sure to take a look at our article on how to train your dog for apartment living.
Let's get to the dog breeds!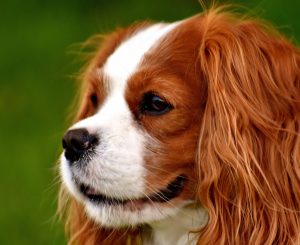 These dogs were bred to be comfortable in tight spaces, and they'll be nice and cozy in your apartment. Because they've got a very short stature, they don't need a ton of space to roam around. That said, they do have quite a bit of energy, and will require one to two hours of playtime. The nice thing is that playtime can consist of brain games at home.
Corgis are high energy doggos, but it doesn't take much to tire them out. So, as long as they receive their daily walk, Corgis adapt well to apartment living. This adorable doggo will be plenty happy acting as an Instagram star right from the comfort of your couch.
This royal dog is perfect for a flat of any size. They were bred to be companion animals, which means they will love lounging around with you all day. They get along well with everyone, including other dogs and cats, and their even temperament will make your home relaxing. In fact, these dogs are best suited for families in which at least one person is always around – these pups can develop separation anxiety.
These scruffy little doggos may be small, but they're full of personality. Humans have loved them for many centuries as working dogs as well as royal companions. This variability is a testament to their ability to adapt to different lifestyles. In other words, you can be sure that they'll make themselves right at home in your apartment.
You may be surprised to see this big dog on the list, but Chows are actually quite happy in smaller apartments. For much of their history, Chow Chows were bred as guard dogs. In this role, they would gladly lounge around the property, listening for intruders. As a bonus, their cat-like personality makes them independent and self-reliant. Like any other dog, though, Chows do need daily playtime and exercise.
Which of the best dog breeds for apartment living will you bring home?
Remember that each dog has its own personality, and that all dogs do require some outdoor playtime. Make sure you take your time to find the right pup for your cozy apartment.
Comments
comments